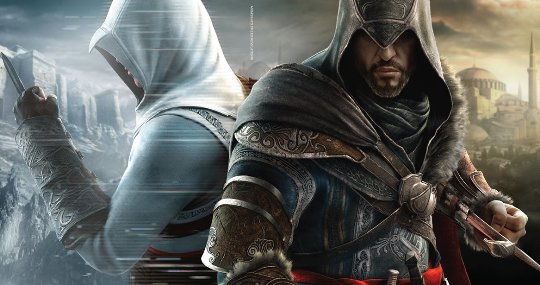 In its monthly cover reveal, GameInformer dropped a bomb by officially revealing the first details on Assassin's Creed Revelations, the next game in the famed series that will see the return of both of Desmond Miles' assassin ancestors.
Revelations will take place in the city of Constantinople during the height of the Ottoman Empire and all three previous protagonists of the series, Desmond, Ezio, and Altair, will be playable. Its events will occur after those of Brotherhood and explain just what happened to Mr. Miles after the game's massive cliffhanger conclusion.
The reveal boasts a few gameplay changes with a new weapon and tool that will change the way players fight and travel in addition to a new customizable multiplayer component.
In addition to the cover, GameInformer also showed the very first screenshot of the game, both of which can be viewed below. There was no released date given with the reveal.