Atlus' E3 lineup may not be as plentiful as other developers, but who cares? It inspires us to get creative with our anticipation. Some confirmed games, such as Persona 4 Arena,  have already garnered attention for the company. Lesser known titles, like the upcoming action RPG from Vanillaware, Dragon's Crown, are definitely in our scope. While we're at it, we threw in a few predictions for what could be announced at the show. Not saying they're official, just our hopeful guesses.
Persona 4 Arena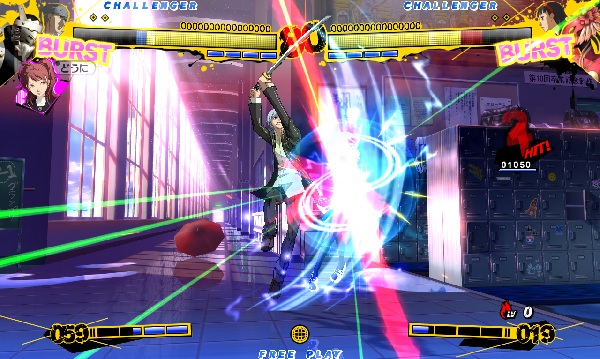 The Persona series has become a cult hit among JRPG fans. Branching off of that popularity is Persona 4 Arena, a new IP from Atlus and Arc System Works. It features characters from both Persona 3 and Persona 4 having it out in sharp, high-definition, 2D graphics, a la Guilty Gear and BlazBlue. Here's hoping Atlus announces more playable characters at E3. Maybe Dante from Devil May Cry? His small stint in Shin Megami Tensei: Nocturne and the fact that he's in everything give some credibility to the speculation.
Dragon's Crown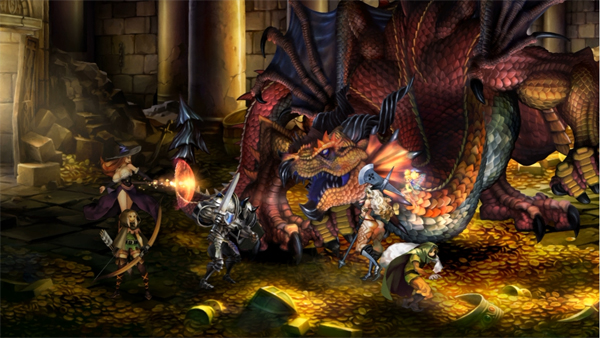 Atlus' new IP will connect the Vita and the PS3 for a cooperative RPG experience. Dragon's Crown is being developed by Vanillaware, the studio behind the beautiful Odin Sphere, GrimGrimoire, and Muramasa: The Demon Blade. Vanillaware's visual style has leaned toward anime-esque with past games, but it appears Dragon's Crown is going for a more adult look. The title isn't confirmed for E3, but a gaming website can dream. Let's see some new gameplay!
Persona 4 Golden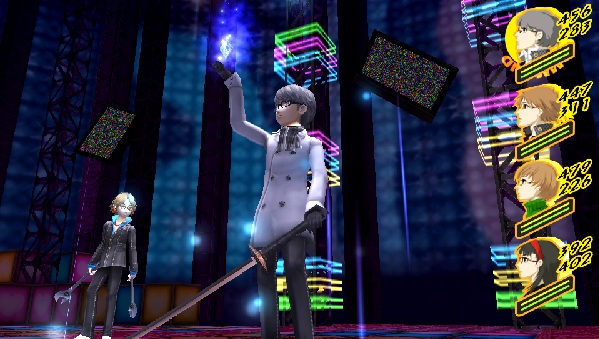 Vita owners will be treated to an improved version of Persona 4 (called Persona 4 Golden) coming this Fall. One of the more interesting new features is the ability to bring online friends in for help in dungeons. All the visuals have been updated and more audio has been added, including several new anime cutscenes. While it's not a new title in the franchise, Persona 4 Golden provides Vita owners with some classic RPG gaming. And who knows? Maybe there'll be a few announcements about the game at E3.
Etrian Odyssey IV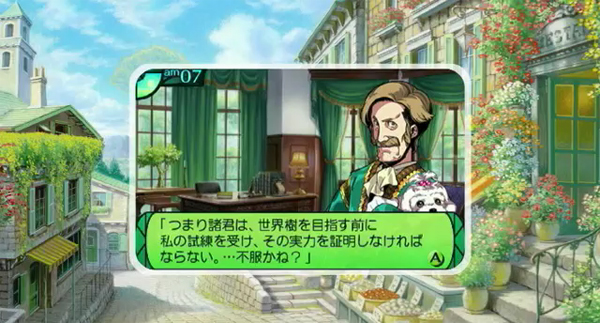 A trailer for Etrian Odyssey IV was released back in April. The game will make its way to the Japanese 3DS in July and perhaps travel to America afterward. Details on the game are minimal, with only a short teaser trailer as an announcement. But that's what E3 is for! So, all we need is a release date for North America, maybe some new gameplay footage, and, for good measure, a playable demo. Ready? Break!
Persona 5
Little news has been released regarding Persona 5. Other than a nod from Atlus that game does indeed exist and is indeed being worked on by actual humans, information is scarce. The series director, sound composer, and character designer will all be returning. Rumors about which systems it will be on (Playstation 3 or Vita) have been circulating, along with plenty of questions. There's a good chance Atlus will finally shed some light on the game after announcing it back in 2010.
Shin Megami Tensei 4
Atlus has recently put up a teaser site for Shin Megami Tensei 4. The site, megaten4.jp, says the title is in development for 3DS. Shin Megami Tensei 4 is most likely a sequel to 2004's Shin Megami Tensei: Nocturne. The timing also makes sense: SMT 3 was released in 2003, nine years after SMT 2. If released this year, SMT 4 would be released nine years after SMT 3.