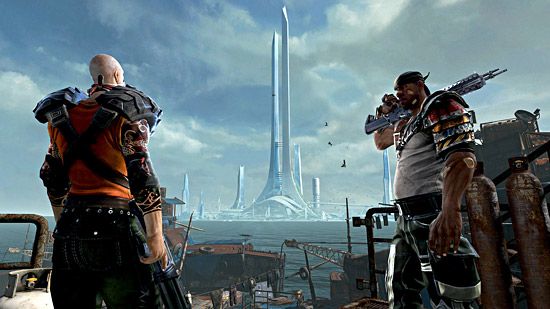 Bethesda Softworks has made the unusual announcement today that they will not be delaying the release of upcoming first-person shooter Brink, but instead moving it forward by one week. The game will now be coming to North America on May 10 instead of May 17, and to Europe on May 13 instead of May 20.
According to the publisher the game was finished early, an unlikely and almost unheard of occurrence in the videogame industry.
"Production wrapped on Brink earlier than we planned and we didn't see any reason to keep gamers from getting their hands on this highly anticipated game as soon as it was ready," said VP of PR and Marketing for Bethesda Pete Hines. "It's apparent from the tremendous reaction so far that people are eager to jump online and play, and if we can make that happen earlier – we're going to."
Something else that could have had a hand in the early release is the fact that May 17 is also the same day that Rockstar Games and Team Bondi's L.A. Noire is set to release. The title has been building up an intense level of hype and momentum in recent months, which may have led to Bethesda not wanting to compete with it for sales.
Brink is developed by Splash Damage and received the "Game of Show" award at the Eurogamer Expo 2010. It will be releasing for the Xbox 360, PlayStation 3, and PC.