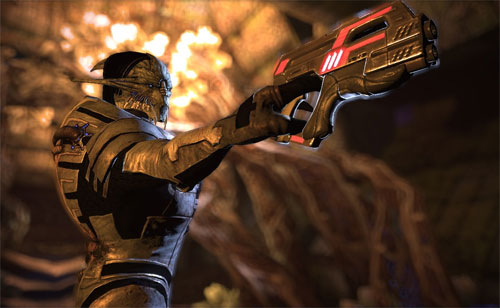 Inspired by the enormous success of Dragon Age: Origins for the PS3, BioWare has expressed interest in developing games in-house for Sony's console in the future.
At an interview with Joystik, BioWare co-head Greg Zeschuk praised the PS3 as a "key platform," worthy of the game developer to craft any future PS3 games itself.
"You know, I can't say anything about Mass Effect in that regard but you know, I can definitely say Dragon Age and other things we do will definitely be on PS3.
"It was great going through the experience of making Dragon Age, getting familiar with and understanding the PS3. Again, every platform is different, but now I think we're at the position where future PS3 stuff will be really solid."
As much as BioWare loves Sony at the moment, it seems that love just isn't enough to squeeze out any further information on seeing the Mass Effect games for the PS3. Asked if the upcoming Mass Effect 2 would appear for the PS3 along with the PC and Xbox 360, Zeschuk was amusingly tight-lipped.
"We're not saying anything about Mass Effect for PS3. I don't know anything about that! That's crazy talk. I don't know anything about that."
[Joystiq]