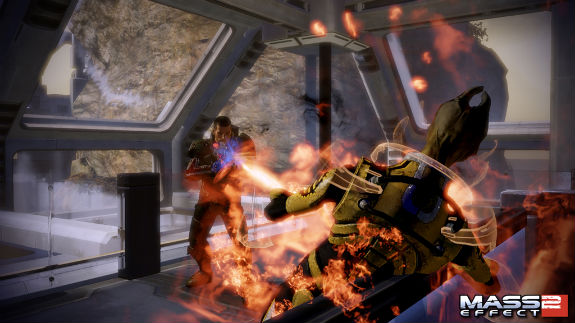 As one of the most successful video game development companies in existence, BioWare has adhered to a tried-and-true formula of constructing games that will reach a broad audience and contain the necessary criteria for a smash hit.
Consequently,with the just-released Mass Effect 2 sweeping across the industry, BioWare wants everyone to know that their games — past, present and future titles — are designed to get consoles into the hands of consumers.
During a conference with website CVG, BioWare co-founder Ray Muzyka stressed the accessibility of ME2 enabling non-console players to finally take the plunge.
"It's the second highest-rated game on the platform, so it's probably a good opportunity if you don't have a system to look at getting one if you want a great experience."
Muzyka, who also acts as Senior Vice President for EA's RPG/MMO Group, remarked on the positive reception the game has received within the Microsoft audience, possibly leading to an upswing in Xbox 360 sales.
"I think every game we make we try to make a system seller. Because every game we build we strive for 90%+ quality. I've gotten a few notes from the folks at Microsoft and they've always been great partners with us as have money other groups. They seem quite delighted with how it's doing… a lot of them seem to enjoy playing it too which makes me happy. It's interesting to think about that. I would hope it would be a system seller."
[CVG]