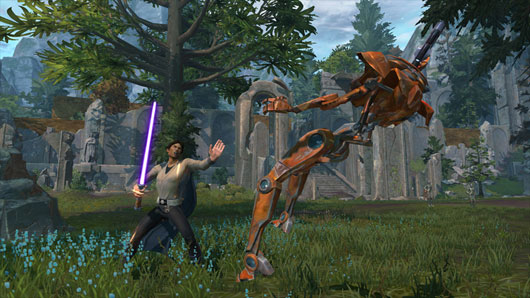 After much anticipation and with great fanfare, information on the Jedi Knight class has been made available on the official website of BioWare's impending MMO Star Wars: The Old Republic.
As the galaxy's peace keepers, Jedi Knights uphold the law and will of the Republic by safeguarding those who would fall under harm from evil. Of course, when the "negotiations" fail — as they inevitably do — the Jedi are able to demonstrate their considerable prowess in battle.
Having honed their bodies and minds through years of focused training and discipline, the Jedi Knights are capable of quickly dispatching their foes through the elegant finesse of lightsaber combat or a quick push through the Force.
For more information, including some sweet pics and videos of the Jedi in combat, hop on over to the official website.