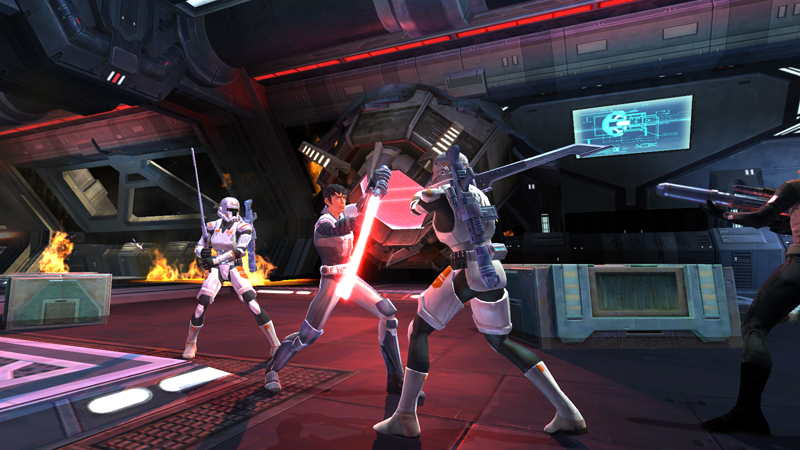 It shouldn't come as any surprise to anyone who knows that Star Wars: The Old Republic exists, but LucasArts and BioWare revealed the Sith Warrior as their newest playable class in the highly anticipated MMO. The lightsaber-wielding, hatred-filled force adept has its own profile page on The Old Republic website with details and hints on how the Sith will act and play in the game.
"Though the lightsaber is the Warrior's primary method of attack, he also uses his dark command of the Force to paralyze, terrify, and kill," says the site. "Protected by heavy armor and his powers of intimidation, the Warrior wades into the thick of the fight and unleashes pure hatred and fury to eliminate all who would stand against him."
The profile also mentions how the Sith Empire is run in the game, and that sith players can choose whether or not to follow the Empire's authority.
"Whether they align their ambitions with those of the Dark Council or become renegades in pursuit of their own goals, they are never far from the action," says the profile. "Their fierce hatred of the Jedi keeps Sith Warriors at the forefront of any conflict with the Republic."
It is also mentioned that the Sith Warrior class will team up with other Sith, Bounty Hunters, "or others who embrace the darkness." The Sith Warrior joins the Republic Soldier, Smuggler, and Bounty Hunter on the list of classes announced so far for the game.