Medal of Honor: Warfighter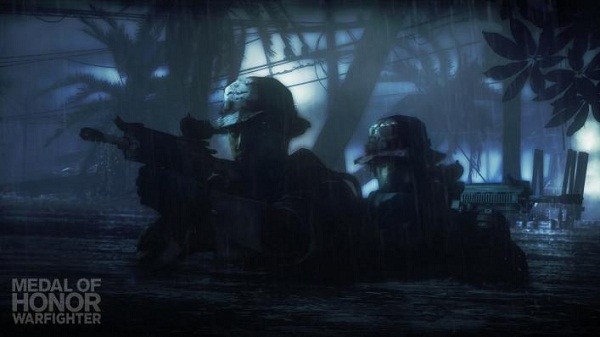 The 2012 Medal of Honor revival was met with mixed reviews. Unable to truly challenge Activision's Call of Duty due to complaints of poor level design and a subpar multiplayer experience, EA and Danger Close went back to the drawing board for Medal of Honor: Warfighter. The game will now be a more globe-trotting adventure as Tier 1 Operatives take on missions in Pakistan, Somalia, Yemen, The Philippines, and more. It will also have a bigger focus on Tier 1 Operatives from around the world, with players taking on the roles of all these special forces in Warfighter's new multiplayer component. With Battlefield 3 giving the publisher a foothold in the fight for FPS dominance, EA brings Warfighter to E3 in hopes of continuing that success.
NCAA Football 13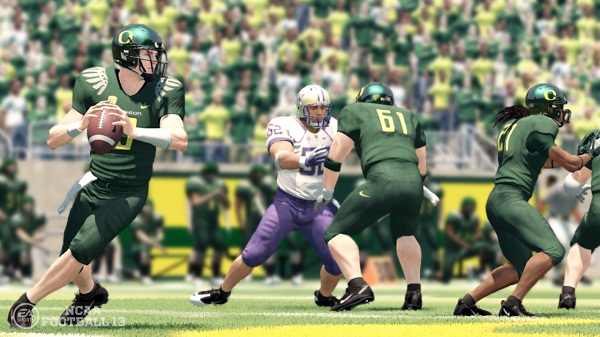 If Madden is coming up soon, then that means NCAA Football is even closer. The latest installment in the college football franchise is also looking to overhaul its passing game like its NFL brother, bringing in its own Read and React AI system and Total Control Passing. The second of these two updates will allow quarterbacks to lead receivers and change the trajectory of passes in order to thread the ball through coverage.
A new Dynasty system will feature the ESPN Bottom Line and provide gamers with updates on all the virtual games going on that weekend, including studio updates and frequent score alerts to make presentation as realistic as possible. NCAA Football 13 will also feature a Heisman Challenge mode featuring Heisman winners past and present, but further information won't be revealed until later this week. With it being the most recent feature, the Heisman Challenge could be what EA focuses on next week in LA.
NHL 13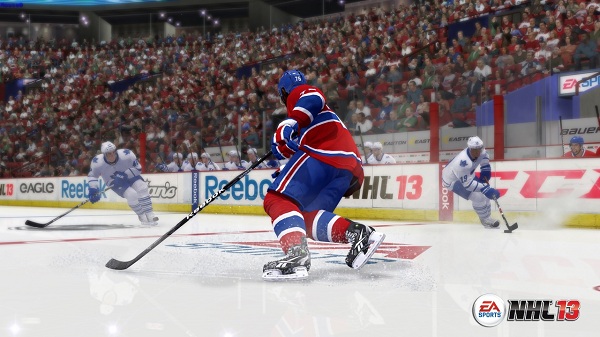 The NHL is coming to Los Angeles in June, and not just in the form of the city's beloved Kings as the team battles the New Jersey Devils for Lord Stanley's Cup at the Staples Center. EA Canada is boasting big about its latest addition to the NHL game series, claiming that it will feature its most ice-shattering upgrade with a brand-new True Performance Skating mechanic. Calling it the biggest change to the franchise's gameplay since NHL 07's introduction of the Skill Stick, True Performance Skating will allow players to use speed, momentum, and explosiveness to recreate the sudden bursts of speed and sharp maneuvering skills employed by the stars of the NHL on a nightly basis.
The game is also aiming to improve skater AI, create more athletic goaltending, and bring a new GM Mode with online connectivity. All of these features have yet to be given full details, but are listed to receive them in May and June. As May draws to a close and E3 looms, NHL 13 could very well have a huge presence at EA's booth next week… while one of the biggest prizes in sports is on the line just next door.
SimCity: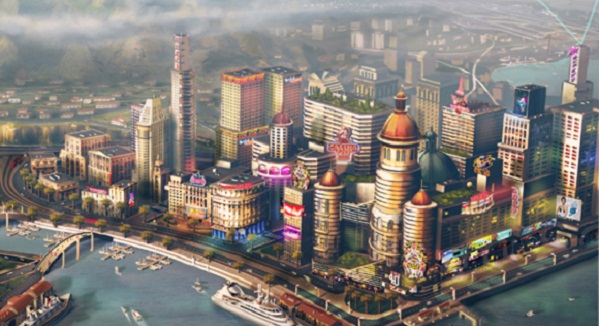 The SimCity franchise has not seen a full PC or console release in nearly four years, but this year EA and Maxis have announced that they're looking to return the simulation series to its former glory with a new title for 2013. E3 will be the first time the game will be on display, so it'll be interesting to see just what new details will be given. It's already known that each city will evolve and develop based upon which industry is set as its centerpiece. If a couple of casinos are added, for example, the city will become a major tourist attraction. A similar type of growth will go for urban areas focused on manufacturing, education, and more, building a unique personality for each gamer's asphalt jungle.
Also coming to SimCity will be a brand-new multiplayer mode in which players will join their cities together to form regions. Gamers can either band together and accomplish goals like launching space shuttles, or sabotage each other's urban centers in order to make their own the most attractive and successful. Hopefully we'll be able to see just how this will play out, in-game, on the show floor.
Don't forget to check out the other entries in our E3 2012 Company Spotlight series! Click here to read the rest!
Pages:
1
2