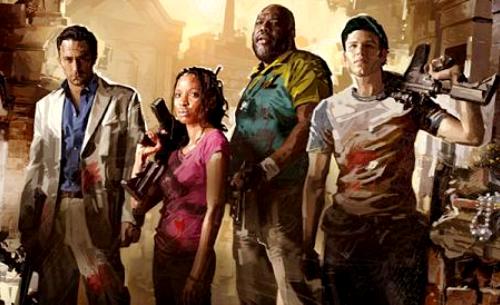 In a recent interview with CVG where he told of pre-orders for Left 4 Dead 2 being quadruple that of the original, Chet Faliszek had another big statement. Valve's projecct lead took a shot at the PlayStation Network when he said that the Xbox 360 community, lead by Xbox Live, is "head and shoulders above the PS3."
Faliszek stated that the community aspects of both the PC and Xbox 360 "really fit" Left 4 Dead. So PS3 owners should not be looking for a port of the game anytime soon.
"Right now for Left 4 Dead 2 we're looking at PC and 360 because the community aspects really fit the game – it's all about playing with your friends," he said. "But that's the short term. What we're looking at for the long term… if it works out, it works out. Right now don't not buy it on the 360 because you think it's coming out on the PS3 – it's not going to. Right? It's coming out on the PC and 360. It's going to be exclusive for that."
Faliszek continued with the comparison. "In hooking up with your friends and the community aspects, I think the Xbox 360 is head and shoulders above the PS3," he stated. "The 360 and PC are on par, right?"
The second part of the interview between CVG and Faliszek is reported to be released soon.
[CVG]