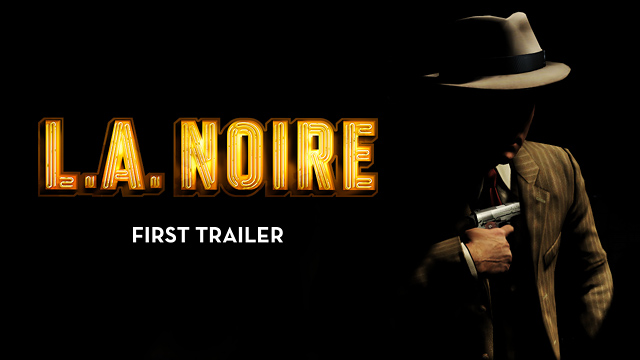 The first trailer for the long-awaited adventure game from Rockstar and Team Bondi, L.A. Noire, has finally released to the public today.
In a mash-up of cutscenes, the trailer gives a preview for the game's thrilling detective story. It also showcased the L.A. Noire's wonderful performance capture technology, which provides arguable some of the most realistic facial animations ever seen before in games.
The animations capture nearly every minute nuance of each character's expressions, rivaling the animations of games like Mass Effect 2, Heavy Rain, and Uncharted 2: Among Thieves.
L.A. Noire will feature a mixture of gameplay with action, clue-finding, and interrogation sequences. The interrogations will be designed for players to use the game's performance capture to try and read a character's expressions in order to discern the truth.
To view the premiere trailer, just check it out below. L.A. Noire is set for a Spring 2011 release on the PlayStation 3 and Xbox 360.
[flash width="540" height="337"]http:/www.youtube.com/v/VyzdS26Y-GM?fs=1&hl=en_US&color1=0xe1600f&color2=0xfebd01[/flash]