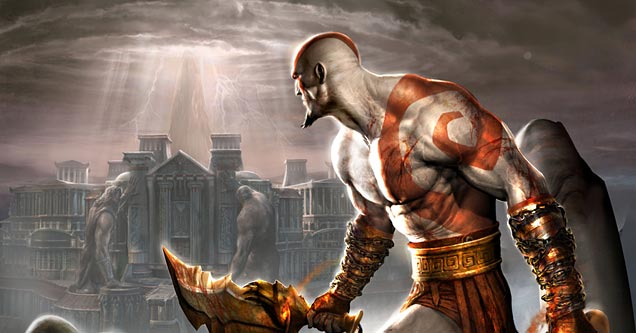 Sony has spruced up the December 29 Blu-ray release of Neill Blomkamp's film District 9 by throwing in a holiday nugget for PS3 gamers worldwide — namely, an exclusive God of War III demo.
Contained within the disc along with the movie, the demo features a special clip that showcases GoW III's development that can be unlocked if you manage to guide Kratos through his latest escapade of button-mashing carnage.
Peter Dille, senior vice president of marketing and Playstation Network, lauds the Blu-ray support of the PS3 as an incentive for PS3 gamers to uphold their systems as a capable entertainment platform:
"Blu-ray functionality has long been a differentiator that separates the PS3 from other home entertainment systems. Through this collaboration with Sony Pictures Home Entertainment we're able to create a unique experience only available on the PS3 system that blends two of the most popular entertainment options available, watching District 9 and playing God of War III off the same disc."