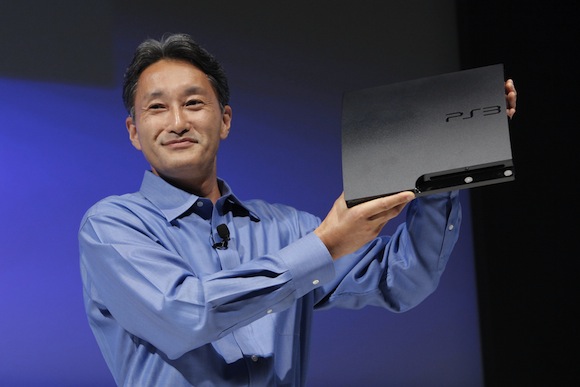 The last time anyone saw Kazuo Hirai, President and Group CEO of Sony Computer Entertainment Inc., he was making a long apology via video for the hacker attacks on the PlayStation Network. Today, Sony has announced that Hirai will be promoted to SCEI Chairman, effective September 1.
His promotion didn't come due to his expert apologizing skills however, but because current Chairman Akira Sato will be retiring as of August 31. Sato's departure comes in additon to that of the Father of the PlayStation and Honorary Chairman of SCEI, Ken Kutaragi, who retired yesterday.
Sony also announced that Hirai isn't the only one getting promoted over at Sony, as SCEE President Andrew House will move up and take over Hirai's position as Group CEO. According to the company, the duo will work "in close collaboration" with one another in order to further accelerate the development of the PlayStation brand.
"In fiscal 2010, we achieved profitability for the first time in five years as a result of group-wide united efforts, including continuous cost reduction for PS3 in which I first took the initiative after assuming President of SCEI in December 2006," said Hirai. "We are facing new challenges this year, such as the successful launch of PlayStation Vita and further growth of PS3 platform as well as expansion of non-gaming business. I'm confident that the skills and expertise Andy has gained over two decades working for Sony and SCE Group will contribute enormously in leading the PlayStation business and to bring new initiatives in managing the business in the networked era."
Adressing his retirement, Sato gave his goodbyes by thanking the developers and publishers that have supported the PlayStation business.
"It has been a wonderful experience with PlayStation since the company's founding in 1993," said Sato. "I would like to express my heartfelt gratitude to the great support from third party game developers and publishers and particularly to the wonderful creators all over the world. Without the great content from a wide spectrum of genres made by third party game developers and publishers, as well as SCE Worldwide Studios, PlayStation would not be where it is now.
"I thank everyone for their continuous help in fulfilling PlayStation's mission to deliver high quality entertainment experiences to users around the world."
[Sony]