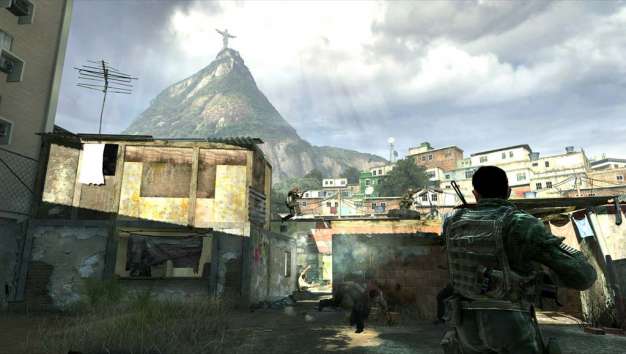 When Activision learned that Infinity Ward had commenced development of Modern Warfare 2, the publisher offered the studio a massive budget to safeguard the standards of quality that every Call of Duty game had possessed so far. The answer? Nah.
Infinity Ward community manager Robert Bowling steps in once more to explain the company's intentions during an interview published at Develop Online. Of note, Bowling divulges the almost extreme lengths Activision took to seeing Modern Warfare 2 succeed.
"Early on — when we decided to make a sequel — Activision estimated out a ridiculous budget. And we were like: 'No, we don't need that.'"
Instead, Infinity Ward chose to use a "pretty tight" budget to ensure that the game would conform to quality standards as set by Activision without the hoopla and fluff of an immense cash flow.
"Much like we don't let ourselves get distracted by hype, if you have excess you feel like you should use excess," Bowling says.
As working with a gargantuan IP such as Call of Duty would place an extraordinary amount of pressure on the developer, Bowling relieves the tension somewhat by re-affirming Infinity Ward's directive of creating a game "that we can be proud of and our fans will like. We approached it like we would any other game."