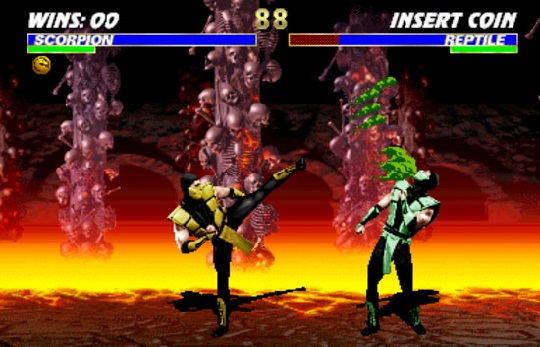 There's a plethora of downloadable fighting games on the digital horizon, from Street Fighter III: Third Strike to Skullgirls, and the early Mortal Kombat series will be joining them. Mortal Kombat, Mortal Kombat II, and Ultimate Mortal Kombat III are set to come out on the PlayStation Store and Xbox LIVE Marketplace on August 31.
The Arcade Kollection will include arcade-perfect ports of the three aforementioned titles. Mortal Kombat II and Ultimate Mortal Kombat III have seen releases on the PS3 and Xbox 360 respectively, but this will be the first time the original Mortal Kombat graces Sony and Microsoft's digital stores.
The ports will receive updates including online multiplayer, trophy/achievement support, and leaderboards. The Kollection will be priced at $9.99 USD (or 800 Microsoft points).
Other Ocean has taken over development duties on the games with help from Mortal Kombat developer Netherrealm Studios. Other Ocean has had past experience with the fighting franchise, having developed the DS port of Ultimate Mortal Kombat 3.
GameStop is set to offer the download code for the games with a Klassic Mortal Kombat fight stick for $129.99 USD.
[GameSpot]