"Day 1" of E3 2012 kicked off this morning with Nintendo's press conference. In case any gamers out there missed it, here's a brief rundown of what happened.
Things got off to a strong start when Shigeru Miyamoto came out to introduce Pikmin 3 for the Wii U. Immediately apparent were the improved HD visuals, which Miyamoto highlighted as an important part of improving the camera and management options from the first two entries in the series.
Miyamoto then went on to explain the different control options, which include the standard Wii Remote and nunchuck, and the Wii U gamepad, which makes switching between isometric and zoomed in views much easier. They also highlighted four playable leaders that have been added to the game, but their purpose is a secret. All in all the gameplay video looked impressive and the crowd seemed pleased.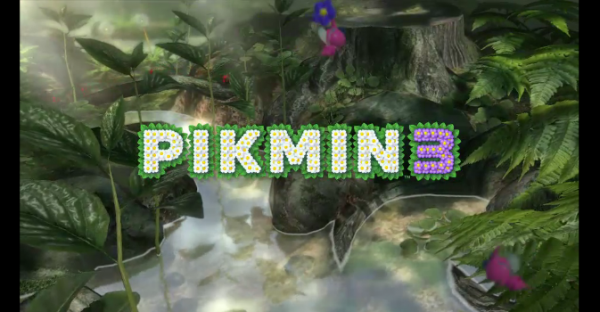 Then Nintendo of America President and COO Reggie Fils-Aime took the stage to talk about how important games were for the Wii U before going into an extensive discussion on Miiverse and multimedia support such as Hulu and Netflix.
Nintendo did get back to games eventually though, including New Super Mario Bros. U. The latest entry in the Super Mario Bros. series looks remarkably similar to past iterations, but that's not the worst thing in the world. Some of the game's Wii U gamepad controls were shown as well. The game will also be playable on the gamepad separately from the console. Boost Mode is another new feature in which five players can play the game, four with Wiimotes and one with the gamepad. The fifth player with the gamepad can make blocks and place them on the level, assisting the others.
From there the press conference shifted to third party titles for the Wii U, including Scribblenauts Unlimited, ZombiU, and Batman: Arkham City Armored Edition. The gamepad controls were emphasized for the latter two games, especially Batman's detective skills in Arkham City.
Then a short montage was shown of a few more upcoming releases from other developers, including Darksiders II, Ninja Gaiden 3, and Mass Effect 3. Plenty of gamers have been pining for more third party support, but the fact that most of these games have come out already doesn't help matters.
There was one very pleasant surprise though: Lego City Undercover (previously referred to as Lego City Stories). Basically it looked like a Lego version of Grand Theft Auto, complete with an open-world city and some amusing humor. With the Lego brand involved it might seem like the target audience is children, but I imagine there are plenty of older gamers out there interested in the game after seeing that footage.
The 3DS wasn't given much time because of Nintendo's focus on the Wii U. Only a few games were shown, but Luigi's Mansion: Dark Moon looked impressive. New Super Mario Bros. 2, which will be available August 19, was briefly shown. There was a large emphasis on gold, like a gold plated Mario turning blocks into coins. There's was also a glimpse of everyone's favorite plumber sporting a familiar raccoon tail. The last focal game was Paper Mario Sticker Star, which introduces a new sticker element that when collected become abilities, like a hammer sticker used as a weapon. Fans hoping for more 3DS news will have to wait until a special event tomorrow night in which the presentation will revolve entirely around upcoming 3DS titles.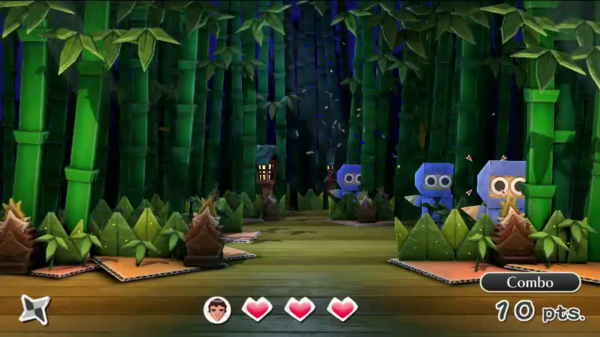 In an odd turn of events, Nintendo closed out the press conference with NintendoLand, a virtual amusement park full of minigames with different themes such as Zelda, Animal Crossing, and Luigi's Mansion (which was shown on stage). The demo went on for an astoundingly long time and didn't elicit much of a response from the audience.
By the time Reggie Fils-Aime came back out to say his final goodbyes, only a polite golf clap could be heard throughout the crowd. Apparently Nintendo doesn't believe in saving the best for last.