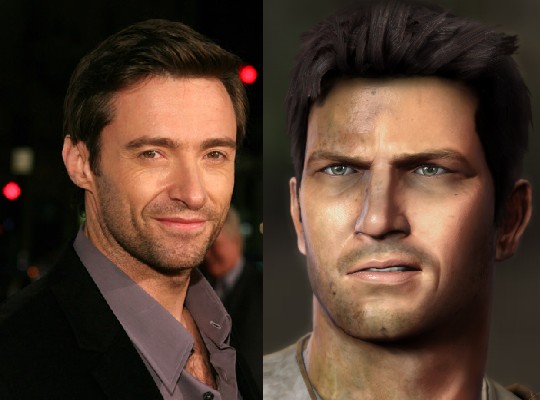 Nolan North, the voice and motion capture actor for Nathan Drake in the popular Uncharted series, has hinted heavily in a recent interview that Hugh Jackman is the front-runner to land the lead role of Drake in the upcoming Uncharted movie.
North, a favorite of fans to play the role himself, said in a telephone interview with The Official PlayStation Magazine UK, "I would love to do the movie, obviously I'd love to do it as Nathan Drake […] but I've done film and television and I understand the reality of the business."
He was then asked who he would like to see play the role of Drake if he was not chosen.
"Jackman is who I'd like to see," North answered. "I think the producers would like to see Jackman too, because he has that tough guy exterior, but […] there's also a lot going on behind his eyes. A lot of emotion and sensitivity on that brusque exterior, and he has great comic timing. He's a phenomenal actor. I just hope I get a part on the movie so I can work with Hugh."
Jackman is the latest of many names rumored to be in the hunt for the lead role. Other names being thrown around include North, Firefly/Serenity star Nathan Fillion, and Matthew McConaughey.