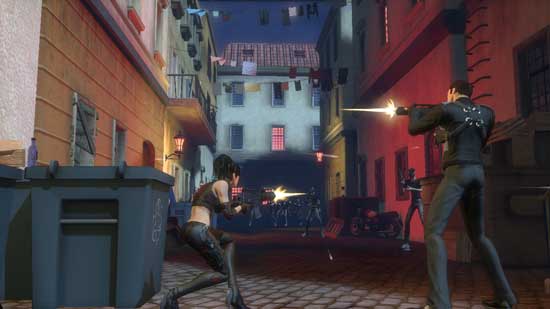 Sony Online Entertainment, the team behind the EverQuest franchise and DC Universe Online, have now confirmed that their upcoming spy MMO The Agency has been canceled.
In addition the company has also gotten rid of 205 different positions and closed its Denver, Seattle, and Tucson studios in an effort to "reduce costs and streamline its global workforce."
An official statement from SOE regarding The Agency's cancellation read, "As part of this restructuring, SOE is discontinuing production of The Agency so it can focus development resources on delivering two new MMOs based on its renowned PlanetSide and EverQuest properties, while also maintaining its current portfolio of online games."
SOE went on to explain that the move will not affect any of its current products, and all development duties of the closed studios will be transfered to San Diego headquarters.
The Agency was an MMO planned for release on both the PlayStation 3 and PC. It was to feature both first- and third-person shooting while the spy theme looked to be a change of pace for the genre. Now SOE will be focusing its efforts elsewhere.