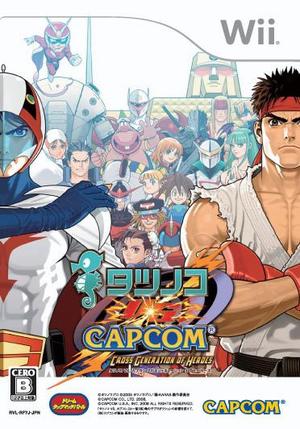 Fighting game fans, hold on to your face.
You're already excited that Capcom brawler Tatsunoko vs Capcom is heading to American shores next year, but it won't totally be the same…
…there will be more.
GameSpot reports that during their hands-on with the game at Gamescom in Germany, producer Ryoto Niitsuma says that along with online play, four new characters — two from each side — will be added to the North American version, and they will be revealed at the Tokyo Game Show in late September.
With this revelation, let the pondering begin. Who will they add for us Americans? Wesker or Jill? Dante or Vergil? Phoenix Wright or Franziska von Karma? That doesn't even include the Tatsunoko possibilities.
Samurai Pizza Cats, anyone?
Tatsunoko vs Capcom is due out in late January.
[GameSpot]