This latest edition of the Top 10 will run down the most interesting videogame industry figures. This list ranks the people who represent publishers, developers, and console manufacturers and generate the most interest from the gaming community. This is not a popularity contest nor a "Most Likable/Who Makes the Best Games" list, so be prepared for some surprises if that is what you're expecting.
10) Kevin Butler (Jerry Lambert)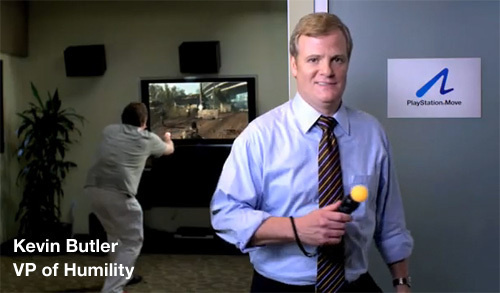 Number ten on this list would be at the top if it wasn't for one important thing: He isn't real. That's right, Sony's VP of Everything is a fictional character written up by Sony's advertising department, and is played by bit-part actor Jerry Lambert. Still, Lambert puts on a great performance and Butler's lines are always amazing. The trash-talking, gamer-friendly Kevin Butler persona has been one of the big factors in Sony's comeback these past two years. Here's hoping Sony stays wise and keeps Lambert around for gamers to enjoy the witty and hilarious Kevin Butler for a long time to come.
9) Hideo Kojima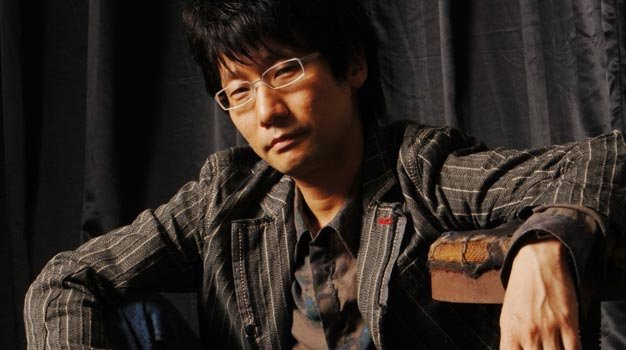 The man who created one of the biggest videogame franchise giants, Metal Gear Solid, Kojima has been a prominent figure in the industry for over a decade. He doesn't really say much out of the ordinary or to start any issues with other industry figures, but he makes some damn good games. People seem to hang on every major announcement the man makes. That is why, despite his lack of being media-savvy, Hideo Kojima earns a firm spot on this list.
8) Tomonobu Itagaki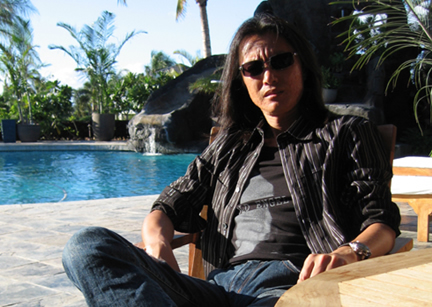 If anyone in the history of the videogame industry has ever nailed down the rock-star persona, it's Tomonobu Itagaki. Rocking a leather jacket and sunglasses wherever he goes and promoting nothing but games featuring their fair share of blood and near-nudity, Itagaki loves him some controversy. His games have been highly criticized for both excessive violence and abnormally proportioned women, but that hasn't stopped the creator of the Ninja Gaiden and Dead or Alive franchises from making awesome games. He is also a riot at parties, as the GamerNode staff was quick to learn during THQ's E3 2010 rooftop pool party. With a new game and new studio, Itagaki is looking to garner even more attention in the coming years.
---
7) Tim Schafer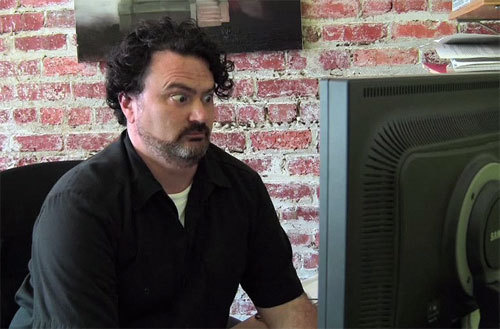 Schafer has a knack for talking his titles up to be the most amazing games to grace the industry. Sometimes he is right, but sales don't follow (Psychonauts), and others times his games unfortunately fall just short of gretness (Brutal Legend). Still, the head of Double Fine Productions creates solid titles and brings with him one of the most original minds in the industry. He has also provided some memorable quotes, calling Bobby Kotick a "total prick" for the way the Activision boss runs the mammoth publisher. Now Schafer has re-forged an alliance with Ron Gilbert, restoring a team that helped to create the Monkey Island games at LucasArts. With that in mind, it seems things for Schafer are about to get a lot more interesting.
6) Cliff Bleszinski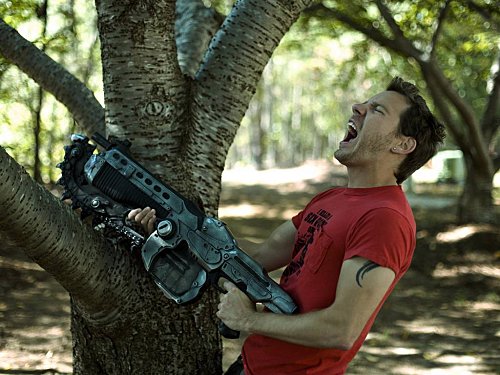 The lead designer at Epic Games has had a long and storied history with videogames. He first appeared in the premiere issue of Nintendo Power with the magazine's high score for Super Mario Brothers. Bleszinski then created his first game at age 17, which landed him his gig at Epic. Since then, CliffyB has been one of the driving forces behind not just the Unreal franchise, but its engine that is used by so many other games in the industry. He is also behind the mammoth Xbox 360 Gears of War series and Epic Games' new and promising title, Bulletstorm. In addition to all this, Bleszinski has a very press-friendly reputation and regularly updates his Twitter with plenty of amusing entries.
5) Peter Molyneux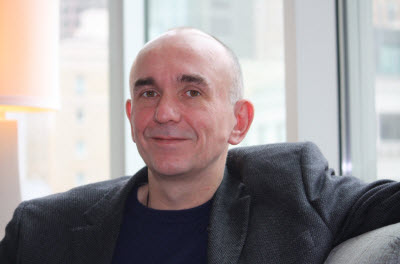 The lone Englishman on the list, Molyneux deserves his spot at number five. The creator of Black & White and the boss of Lionhead Studios loves to talk up his games. He claimed that Fable and Fable II would revolutionize the RPG. And while they were both solid titles with very interesting features, they ultimately didn't come close to that hype. Molyneux was one of the big reasons that Kinect got so much hype when it first premiered at E3 2009 thanks to his work on Project Milo. He even likes to promote other game franchises, recently posting a video of his son asking for Valve to make Half Life 3. In true Molyneux fashion, though, he jokingly plugged Fable III in the video.
---
4) Ken Levine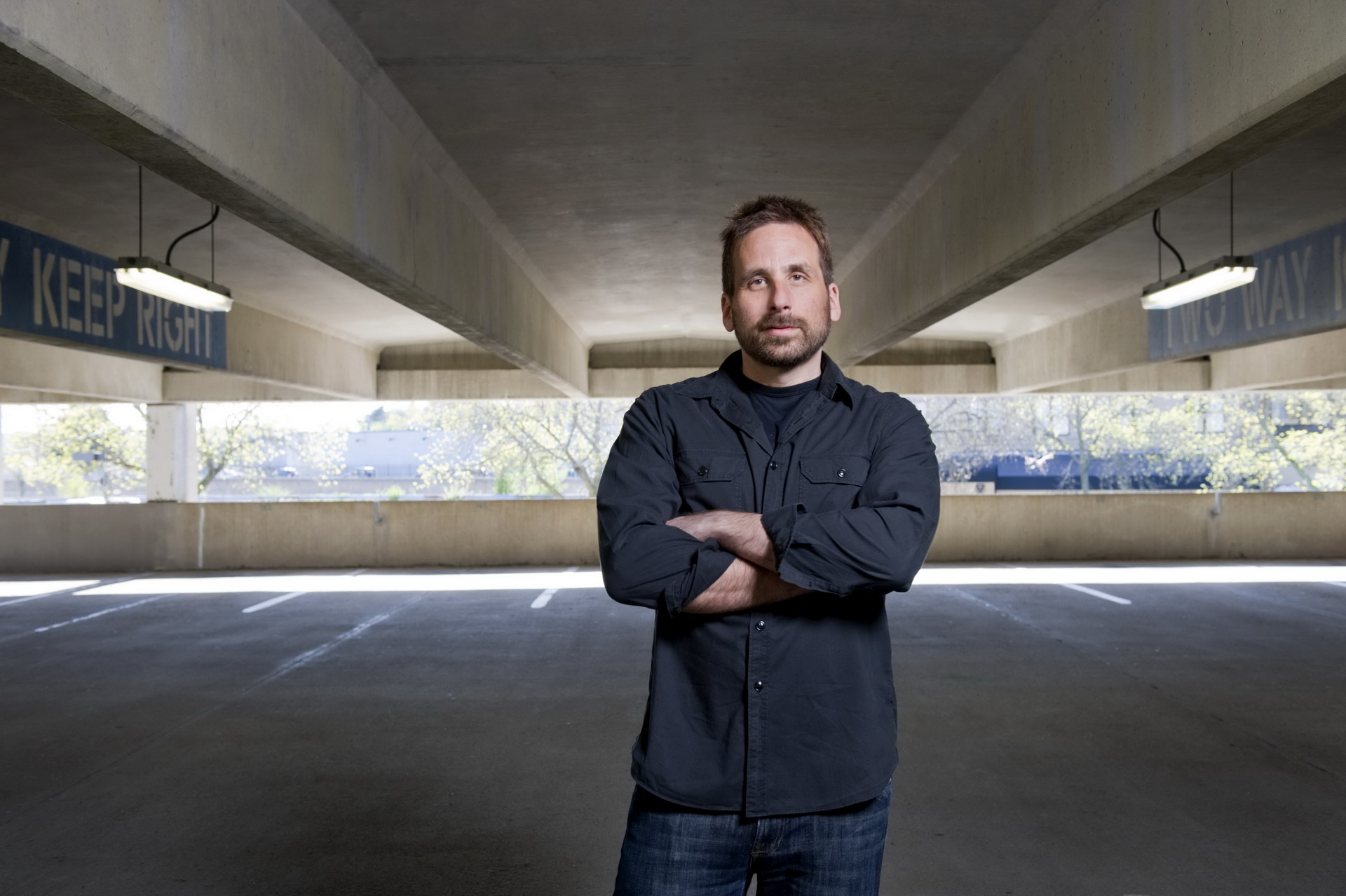 Irrational Games' creative director and co-founder has a special aura around him. The man knows how to create an extremely compelling and thought-provoking story. This has shown in his work with System Shock 2 and BioShock in addition to his history as a screenwriter and playwright. Levine is also very media-savvy and makes it quite clear how avid a gamer he is. He has also defended criticisms against sex and violence in games by pointing out how prominent the two subjects are in all forms of media. Both Levine and the rest of Irrational Games were able to keep much of the gaming community interested and intrigued by keeping such a tight lid for so long on the new title, BioShock Infinite. And from what has been seen of the game so far, Levine is sure to be a person of interest for a while.
3) Reggie Fils-Aime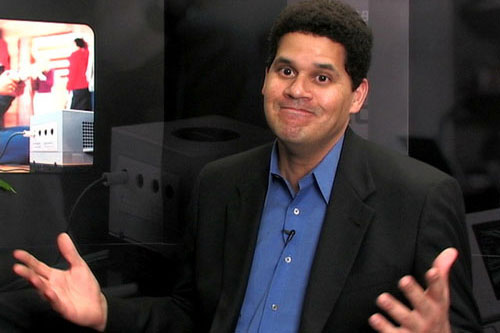 The "Regginator" has been a fresh shot in the arm for Nintendo in North America ever since he first arrived in 2004 with the famous quote, "My name is Reggie. I'm about kickin' ass. I'm about takin' names. And we're about makin' games." The first American to be the president of Nintendo of America, Fils-Aime has constantly spoken up for Nintendo and its consumers in this region of the world and helped to reshape the image of the company. Extremely nice when not up on a big stage promoting the big N, Fils-Aime is a relatable and extremely likeable guy. His positive aura is infectious. Not a single bad story ever seems to come out about him, unlike this list's number one industry figure. It is for these reasons that Reggie Fils-Aime gets the number three nod.
2) Shigeru Miyamoto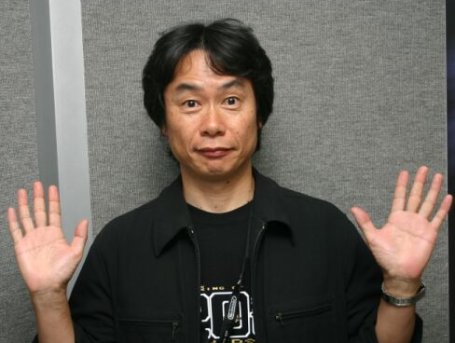 Nintendo's general manager always seems to have that big smile on his face. Often considered as "the father of modern videogames," Miyamoto has created some of the most classic and iconic characters in the industry. Donkey Kong, Mario, Link, and Star Fox all came from this man's noggin. He is also always a thrill when he appears at E3, whether with master sword and shield in hand on stage or running away from Bowser after being sucked into a 3DS. Fans around the world will always turn their head when something happens involving Miyamoto. He is currently in the process of creating a brand new character for Nintendo, its first since Pikmin, which is sure to create plenty of buzz in the near future. For all of that, he is number two.
---
1) Bobby Kotick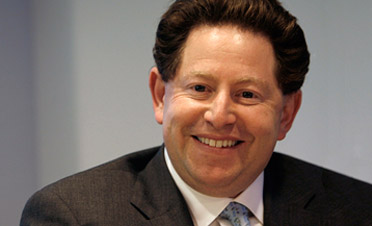 Whether you love him (Editor's note: Is that possible?) or hate him, you cannot deny that Bobby Kotick is the most interesting games industry figure out there today. Whether he's talking down on gaming as if it's below him or completely derailing popular franchises and successful developers for mere profit, the boss of one of the industry's biggest mega-publishers always keeps things exciting. He has torn apart Infinity Ward, called out Tim Schafer, and ruined Tony Hawk and Guitar Hero. He even recently fired back at criticism from EA in statements that make him sound like a complete and utter hypocrite. All of these extremely negative things may make Kotick out to be the Evil Emperor of videogames, but they all generate a massive amount of interest and attention from the community. Everyone who follows videogames wants to know just what crazy old Bobby Kotick is going to do or say next to possibly run Activision into the ground. Due to his total lack of ability to conduct himself the way the head of a major publisher should, Bobby Kotick gets the top honors in this list.