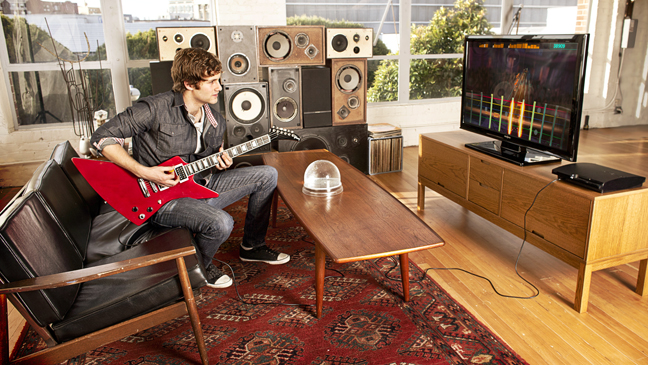 Activision recently canceled the Guitar Hero franchise, but that isn't stopping Ubisoft from coming out with their own guitar video game.
The company recently announced Rocksmith, a game that will come bundled with a real electric guitar rather than a plastic counterpart. The estimated price tag is about $200 and Ubisoft is even involved in talks with Gibson and other guitar manufacturers.
The game will come out later this year around September and will feature the music of The Rolling Stones, David Bowie, Nirvana, and the Animals among other artists.
The similarities to Guitar Hero seem obvious, but Tony Key, Ubisoft's senior VP of marketing, was quick to address that concern, saying, "Guitar Hero is a party game. Rocksmith is a music experience."
Ubisoft is pushing Rocksmith as another one of their "games with benefits." In this case the benefit is learning to play a real instrument. Other examples include becoming physically fit or learning to dance in the case of some other Ubisoft games.
Rocksmith will come with an input jack that plugs most electric guitars into a PlayStation 3 or Xbox 360. The jack isn't compatible with the Wii, so it looks like the game won't be coming out on that platform.
This seems like a curious move on Ubisoft's part considering Rock Band 3 allows you to play a real electric guitar in addition to the drums and keyboard. Also, a similar product, Power Gig, didn't fare so well last year. But with the absence of Guitar Hero, perhaps there's room for another guitar game.