Ubisoft announced earlier today that Watch Dogs, the company's highly-anticipated open-world action game, will arrive in North America on November 19 and Europe three days later on November 22. The game will launch on the Xbox 360, PlayStation 3, Nintendo Wii U, PC, PlayStation 4, and "other next-generation consoles."
Similar to its promotion of Assassin's Creed IV: Black Flag, all North American customers who pre-order Watch Dogs at GameStop will receive an exclusive poster. This piece of art — made by Alex Ross — was the inspiration for the game's cover, according to Ubisoft.
Those in the UK will be getting their own exclusive editions of the game, three in total, of the announced four special versions. These editions are:
The Dedsec Edition (Available at select UK retailers)

A 23cm Aiden Pearce Figurine
Steelbook
DedSec Collector box
Watch_Dogs Artbook: artworks and illustrations that inspired the game
Original soundtrack of the game
Watch_Dogs map of Chicago
Set of 4 collectible cards: discover Watch_Dogs iconic characters through augmented reality
Set of 3 exclusive badges
Three single-player missions: "Palace Pack" (police raid on a wealthy Internet mogul), "Signature Shot" (mysterious gun only works for the first person who uses it. STEAL THIS GUN), and "Breakthrough Pack" (Drive around Chicago intercepting scrambling devices)

The Vigilante Edition (available from GAME in the UK and Gamestop in Ireland)

Vigilante Collector box
Aiden Pearce's cap
Aiden Pearce's mask
Original soundtrack of the game
The "Palace Pack" single-player mission

The UPlay Exclusive Edition

All three single-player missions listed above.
Steelbook

The Special Edition

The "Breakthrough Pack" single-player mission
Ubisoft wasn't done with just the announcement, as the release date information also came with a brand-new trailer for Watch Dogs, titled "Out of Control." The video — narated by Noam Jenkins, the voice of protagonist Aiden Pierce — includes some new gameplay footage and storyline information. It can be viewed, along with the images of the other three special editions of the game and the Alex Ross painting, below.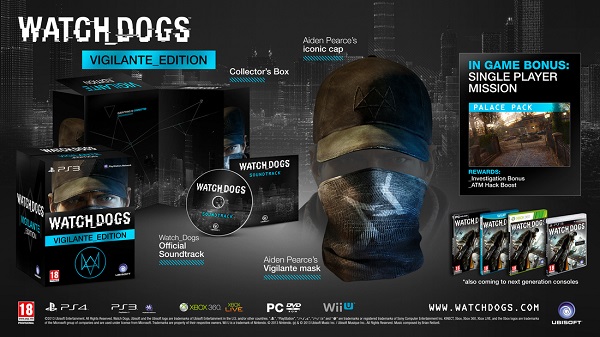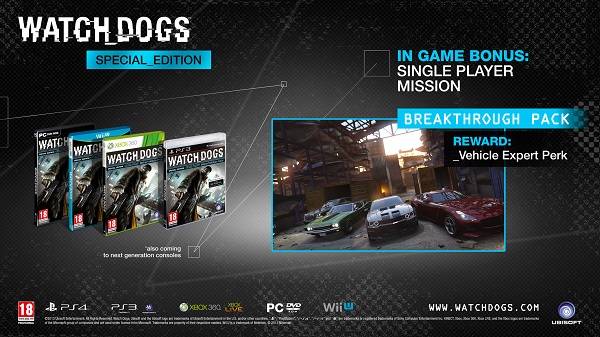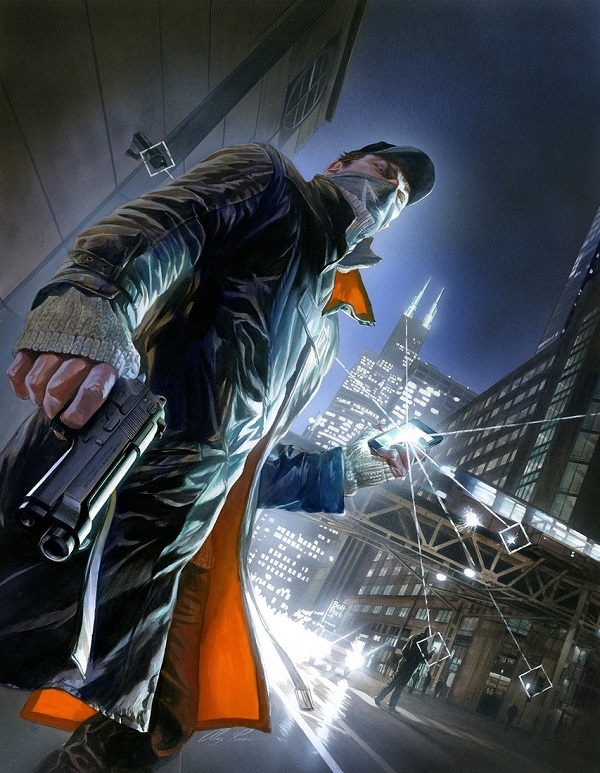 Will you be counting the days until Watch Dogs' release now? What do you think of the new trailer and special editions? Let us know in the comments!
[Polygon]