A photo taken of a marketing stand for Warner Bros. Interactive Entertainment's latest entry in the Batman: Arkham series, Batman: Arkham Origins, has revealed more the Dark Knight's rogue's gallery — The Joker, Bane, Killer Croc, Scarecrow, and Deadshot — will be joining Deathstroke in this highly-anticipated prequel.
The promotional item — visible below via CVG — features 12 game slots with the background of Batman standing at the ready, batarang in hand. The hero's cape and legs are eventually transition into portraits of several thugs and the villains noted above with the title plastered on the bottom.
Arkham Origins was announced earlier this month and is being developed by Warner Montreal, not Rocksteady Studios, who developed Batman: Arkham Asylum and Batman: Arkham City. The new title will feature a younger, less refined Batman as he encounters several of his infamous supervillains on Christmas Eve, where "eight of the world's best assassins" are sent on a mission to kill him.
Batman: Arkham Origins is set to release on October 25 for the PlayStation 3, Xbox 360, Nintendo Wii U, and PC.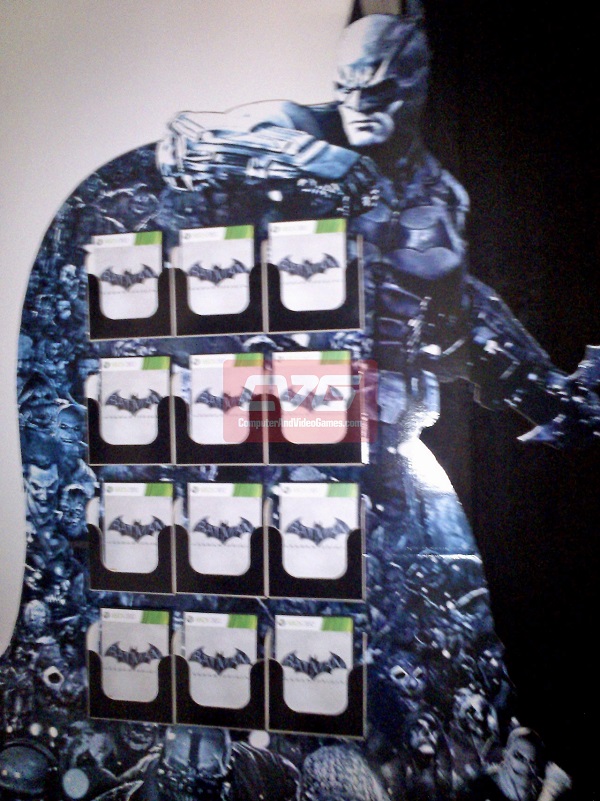 [CVG]