January 30, 2012 – This past weekend EA Sports held its annual Madden NFL Super Bowl simulation to predict the outcome of Super Bowl XLVI. In a grueling match up, the New York Giants defeated the New England Patriots 27-24. After predicting six of the last eight Super Bowl outcomes, EA's president, Frank Gibeau, had this to say,
"EA's annual Super Bowl predictions are the best bet in town. No one can beat these odds. And that got us thinking, what the hell else could we predict?"
The following day it was announced that EA would be using its library of games to simulate plenty of other real-life scenarios.
Using Rock Band's advanced musical AI, EA will attempt to predict Lincoln High School's annual Battle of the Bands one week before the actual event. Bands competing in the Battle of the Bands include third grade teacher Mr. Withers, a teenage quartet who call themselves "Your Mom," and Dave Grohl's new two-piece rock outfit "58008 (upside down calculator boobs)" with his fifth grade nephew. Jack Black and Tony Danza will host the event, although they will not be implemented in the Rock Band simulation.
Hasbro's Family Game Night is also on the docket to be simulated. The Johnson family's weekly "Friday Family Night" normally consists of Mrs. Johnson kicking everyone's ass at Scrabble, Uncle Eddie giggling every time someone says "Bop It!" and Little Suzie crying when Timmy knocks her game piece back to Start.  In a recent interview, this is what Suzie had to say:
"The name of the game is Sorry! But Timmy never says that, he just flicks my piece under the couch."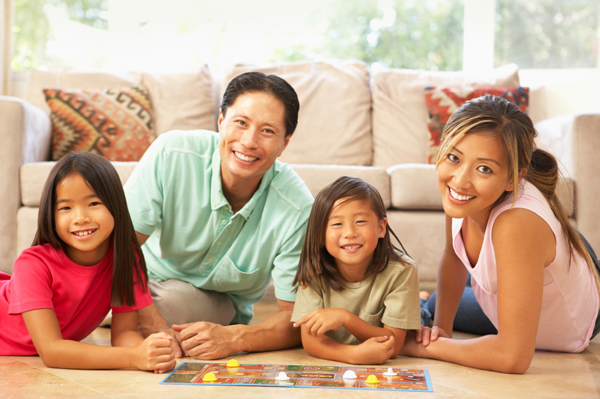 EA is confident that Hasbro's Family Game Night will quickly become a weekly staple in the simulation lineup. Gibeau claims that if enough of a buzz is built, they might even pimp the Johnsons' house out as a mini board-game colosseum.
EA is equally confident that  it can predict the trajectory of someone's entire life.  EA will use The Sims to simulate Jay-Z and Beyonce's brand new baby girl. Blue Ivy was born on Janurary 7, 2012 and has already signed a record deal with Tower Records for a May 24, 2025 release date. EA will begin the simulation of The Sims on Blue Ivy's one month birthday, having to first set up Jay-Z and Beyonce's romance through constant phone calling and missing work.  EA is hopeful that they should have Blue Ivy's entire life tracked by the time she is ten years old, and now the only question they face is whether to bother downloading the "University Life Collection."

Finally, Gibeau stated that until humans make contact with an alien race, EA will only be using Mass Effect to predict what Matthew Fox might say or do when pitted against The Collectors one thousand years from now. Gibeau commented, "We here at EA look forward to the day that an interplanetary war breaks loose. But, until that day we'll just keep sending out radio signals of Bill Murray's filmography, hoping this pisses someone… or something off."