There are a lot of ways in which NBA fans enjoy basketball beyond simply keeping up with their favorite players and teams. For some, it's subscribing to NBA League Pass to gain access to games all around the league, on TV and online. For others, it might be starting an NBA fantasy league with friends, drafting players to compete based on their statistical outputs. All can improve and diversify the experience of enjoying the NBA.
But more than ever, the world of gaming consoles is catching up to professional sports, and along those lines, NBA 2K14 is bringing fans closer to the experience of pro basketball players than ever before. This game looks to be the most immersive and enjoyable basketball gaming experience we've seen yet, and here are a few of the new features we're stoked about.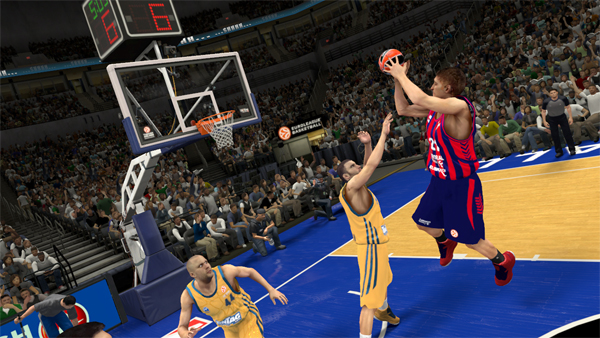 Improved Gameplay
This is vague, and we generally expect improvements to gameplay in all new sports games. Specifically, however, 2K Sports' pro stick feature has been improved for greater functionality and better control options for ball-handling and taking different kinds of shots. Defensive controls are significantly more realistic in 2K14 than in predecessors, as well. Always wanted to block dunks? Now you can.
Dynamic Living Rosters
The game will seek to actively reflect the actual NBA, not just in updated rosters, but in stats and trends. Simply put, if Carmelo Anthony goes on a scoring tear for 5 games in real life, his character will heat up in your game as well. Same goes for less quantifiable aspects of the game, too, like defensive aggressiveness or playmaking from the point.
Crews
This feature from 2k11 has been upgraded and improved for online multiplayer. Think of it as My Player, but with the ability to link up with friends to form a "crew" and play as a uniquely designed team, each of you controlling one player on the team as you compete with other crews online.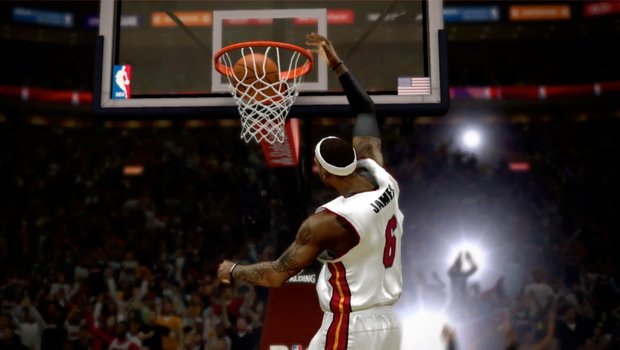 Euroleague
That's right, European basketball has arrived, and 14 pro teams will be included in NBA 2K14. You can play games in Europe, as European squads like Real Madrid, or play as NBA teams in exhibition games overseas. This naturally adds a whole new dimension to the game.
Path to Greatness
This is the game mode dedicated to Cleveland and Heat superstar LeBron James, in that it allows you to play out his entire career, continuing into the great unknown of the future. Where will your decisions and achievements take him?
Ultimately, these are just a few of the major changes, new features, and upgrades we're going to be seeing in NBA 2K14. There are also various smaller improvements as well, such as better AI in computer players, and new skill offerings for My Player. All things considered, this looks to be a game filled with small but intelligent changes to make for a better experience, and the features above should put it over the top as one of the most exciting basketball releases in some time.