Kickstarter, the successful online funding program for small creative businesses and individuals, dropped onto a few videogame headlines last month after the surprisingly unsurprising success of Double Fine's adventure project, which ultimately raised over $3 million. Despite the recent surge in publicity, Tim Schafer and crew aren't alone in profiting from the generous gaming community. A number of smaller indie developers have made their livings on the charity of gamers.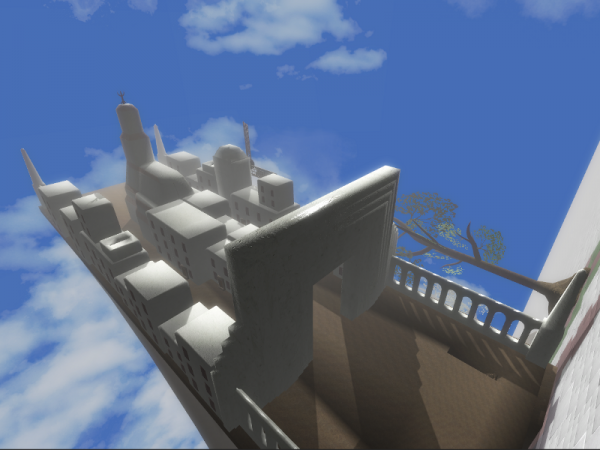 Among these fortunate benefactors is Against the Wall, an innovative first-person puzzle-platformer courtesy of designer Michael Consoli. The game's most eye-catching aspect is a monochromatic, vertical surface that stretches to infinite lengths. Players must manipulate bricks in an effort to create unique pathways and traverse the treacherous wall.
That striking environment was conceived by Consoli before the game development process, but he brought the idea back while working on Against the Wall for the Ludum Dare game jam.
"I wrote some short story in college about a group of people attempting to climb this impossibly high wall," Consoli explains. "When brainstorming for the jam, I decided to reach back and grab this setting."
"It was influenced by Borges' 'Library of Babel', a story about an infinite library of identical rooms and bottomless pits. The librarians would dispose of their dead by shoving bodies into the pits. Following this, I wrote about a world where any false step would cause someone to fall forever."
Consoli cites Portal and Myst as the two biggest influences for his game, and even mentions Journey in regard to the similarly minimalistic approach of Against the Wall.
"The designers [of Journey] purposely limited controls to as few buttons/mechanics as possible," he says. "I've put similar restrictions on the design of Against the Wall, telling the story through the environment, focusing gameplay around one central mechanic, denying player access to weapons, etc."
Against the Wall was met with enthusiasm by the Kickstarter community last December, ultimately passing the $6,500 funding goal by nearly $2,000. Consoli said he was "relieved" upon reaching that goal and since then he has been able to hire a musician, contract artist, buy a new work laptop, and take care of product licenses and web hosting with the help of donations.
Against the Wall has a projected release date of November 2012, but interested parties can give the free alpha version a try on the game's official website.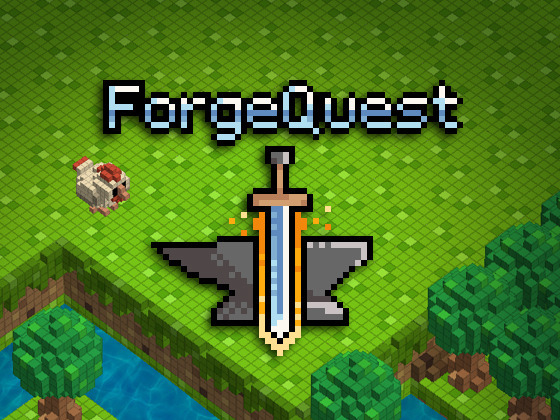 Another Kickstarter game darling is Forge Quest, a "classic Zelda-like adventure game set in a sandbox world." The visuals draw inspiration from the famed Nintendo franchise and similar releases like 3D Dot Game Heroes, but the designers behind this upcoming title hope to expand the often limited scope of the genre with a stronger emphasis on non-linearity.
Lead Developer Chase Grozdina specifically talks about a world in which everything is randomly generated, and how that further develops a more complex brand of gameplay.
"Since our origins of the project laid with the 'rogue' style of game, randomly generated terrain, monsters and encounters were on our mind from the start," says Grozdina. "Not only did the idea suit our skills as software developers, but it opened up the opportunity for us to create a game that would emphasize emergent gameplay. When we realized this, a sandbox game made a lot of sense, as it's in a sandbox game's nature to dabble in emergent gameplay and we were curious on just how far we could push it."
Forge Quest will still retain the typical ingredients that have made the 8-bit adventure RPG so popular, from hack n' slash combat to a wide variety of weapons. Most intriguing is the role that forging will play, hence the name. As the game's Kickstarter page describes, "most of what defines your character is what items they have, so it will be critical to discover and seek out the recipes and components."
If The Binding of Isaac is any indication, gamers aren't done with rogue-like titles. The genre was further lauded when Grozdina and his partner David Fleig decided to pursue Kickstarter as a means of funding. Forge Quest ended up raising a total of $13,372, surpassing the $7,500 goal. Despite this, Grozdina admits that "it kept our heart racing until the very end."
Beyond money, Kickstarter also represents an opportunity to let gamers become involved in the design process. Forge Quest is a perfect example of that – backers of $75 or more will help create a unique item, monster, NPC, or boss to be included in the game.
Involving the community was something that Grozdina and Fleig have kept in mind while structuring the reward tiers.
"Most projects attempt to give some sort of material good or product at the different reward levels – instead we wanted to give something that had an impact on the game itself," explains Grozdina. "We thought people would appreciate the involvement in the project and would feel much more rewarded when they could show off their contribution to others inside the game."
Gamers interested in Forge Quest can mark their calendars for June, when the project is expected to be finished and released.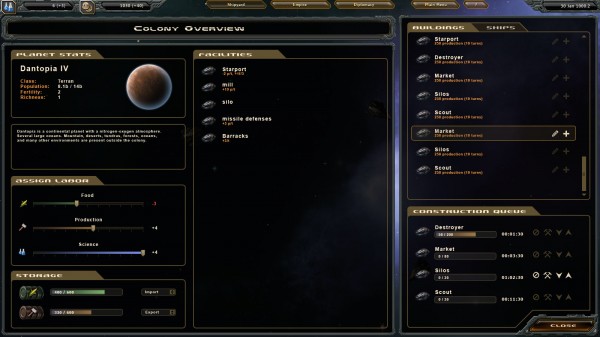 Rounding out our profile of successful Kickstarter projects is StarDrive, a 4x action-strategy game created by Daniel DiCicco. Players acquire custom ships, gun down enemies, and explore uncharted worlds in this impressive-looking space simulation. The game also boasts a unique economy, an entire fleet to manage, and multiplayer.
The willingness to create a deep and expansive experience formulated after DiCicco recognized the limitations of another recently-released space battle game.
"StarDrive was born after some intense play sessions of Gratuitous Space Battles," DiDicco says. "That game was really inspiring but also so limiting to me. I wanted to command the ships and build an empire. I wanted a reason to care about the ships. And from here I started thinking about just making the game I wanted to play."
DiCicco also looked to some childhood favorites like Master of Orion II and Escape Velocity while developing his game.
"Mostly it was the countless hours sunk into playing these games as a child that formed my primary inspiration there," he remembers. "In Escape Velocity it was the exploration and the trading and the danger that I loved. In Master of Orion II, it was mostly ship design and combat. In StarDrive, I wanted to marry the combat model from Escape Velocity with the design and empire building of Master of Orion II, and I think we have largely achieved that goal."
The Kickstarter community must also love those PC classics, because StarDrive made over $17,500 in donations, surpassing the $7,500 goal by a sizable margin. The funds helped make StarDrive a reality, and validated DiCicco's decision to pursue his true passion.
Prior to StarDrive, DiCicco worked as a divorce lawyer. That profession left a creative void in his life that eventually led him to game development.
"My skill as a lawyer has always been to find creative, least destructive solutions to hard problems," he says. "But even then, I'm doing damage control and I'm not making something. So I wanted to channel my productivity and creativity into something more tangible and positive, and it's been a bit of a culmination of things that has brought me here. I want to build, not destroy."
Gamers with a decent PC and a love for spaceships should definitely keep their eyes on StarDrive. It is expected to release sometime in June.
These are just a few examples of successfully funded video games in recent months. Since its inception in 2008, Kickstarter has been the source of over 100 successful videogame projects, with the number climbing steadily each year. Both indie game developers and well-established companies, like Double Fine, have showcased the site's effectiveness at crowd-sourcing financial and emotional support.
The future looks bright for video games; or as Daniel DiCicco put it: "I think we're going to see a lot more game makers turning to this platform for funding."