After three separate packs focused on adding new content to its multiplayer, Mass Effect 3 will now get its first single player expansion, titled "Leviathan." Posting on the BioWare Blog, the developer revealed some details about the expansion, as well as announcing that Mass Effect 3 will be a launch title for Nintendo's Wii U.
In the new DLC, Commander Sheppard and crew will seek out a pseudo-mythical being known as Leviathan that is rumored powerful enough to match a Reaper. The expansion will answer questions surrounding the origins and dark history of the Reaper Race and takes place before the end of Mass Effect 3, meaning players will be able to start it at any time during the game before Priority: Cerberus. The combat in Leviathan will scale depending on when players decide to tackle it, giving those who start the DLC later in the game a far greater challenge.
The expansion will add new areas to the Citadel, new characters to interact with, and the AT-12 Raider Shotgun and M-55 Argus Assault Rifle. Leviathan is coming sometime this summer and will cost $10 or 800 Microsoft Points.
That's not all BioWare has to offer though. Coming on August 7 for $2 or 160 Microsoft Points, the Firefight Weapons Pack will be adding two powerful new weapons, as well as five bonus weapons.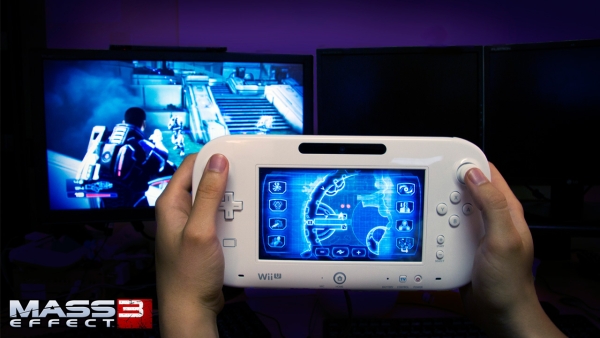 Alongside the expansion announcement, BioWare has confirmed that Mass Effect 3 will be coming to the Wii U as a launch title. Mass Effect 3 on Wii U will feature bonus DLC, including the Extended Cut, as well as an interactive backstory to get new players up to date on the trilogy's story so far. The Wii U version of Mass Effect 3 features a new control scheme designed to take full advantage of the Wiipad.
Are you excited for some narrative-driven DLC for Mass Effect 3? Curious to find out more about the origins of the Reapers? Check out the Leviathan DLC trailer, and let us know what you think!