When it comes to Sony's MLB: The Show series, I'm beginning to feel as though I'm writing the same review each year.
This is because SCE San Diego Studio, or SD Studio for short, brought its highly acclaimed baseball series to the brink of perfection years ago. Since then, each iteration has been better than the one before it, though in ways not always obvious. I'm running out of things to talk about, because the game has been performing at such a high level for so long. The improvements are incremental, because there are few, if any, glaring issues.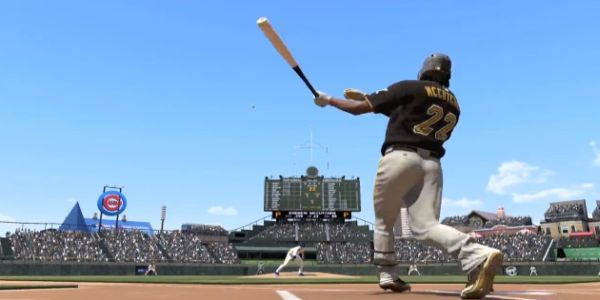 Because of this, this year's game is somewhat special, as MLB 13: The Show is presumably the last of the series to appear on the PlayStation 3. Sony is set to release the PlayStation 4 this holiday season, and MLB 14: The Show is sure to be a flagship title in the system's early months. Perhaps Sony will offer MLB 14 to PS3 users, much like it supported PlayStation 2 baseball fans when the series first made the jump to PS3, but make no mistake, it will not be the definitive version.
With that said, I believe SD Studio has tapped the PS3 for all it's worth. MLB 13 is, yet again, another great entry in the baseball simulation series, and probably the best possible product on current console technology. But SD Studio will need to take the series to the PS4 next year before it can truly reach the next level in realism. Nearly everything will likely see a huge leap in improvement — graphics, lighting, physics, AI, in-game commentary and so on.
But that isn't until next year. Let's talk about this year's game and why you should, or shouldn't, give it your hard-earned money.
I should start by saying MLB 13 is the best baseball game available. It's not even up for debate. The Show's only competition, the MLB 2K series, has been lackluster for years now, and it only seemed to get worse with each incarnation. This year's 2K game, which wasn't even supposed to be made (2K lost its MLB license), is literally just last year's game with a roster update and a new cover athlete slapped onto the box. Unfortunately, that's not enough to buoy any video game franchise. Especially when its direct competition does everything else like a five-tool All-Star and MVP.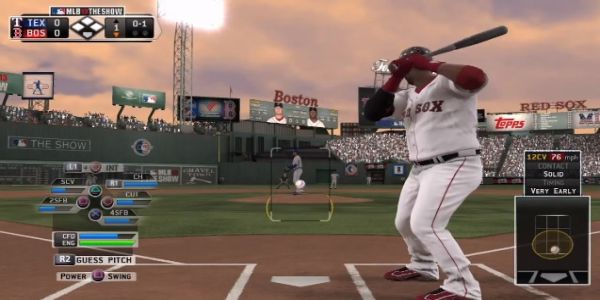 But some people have griped about The Show's steep learning curve, citing the game as too realistic. In MLB 13, there are still numerous ways in which you can play the game (in terms of batting, pitching, and fielding), all of which can be customized to your tastes, but even with the most basic of play styles, newbies can find themselves overwhelmed. For this reason, SD Studio added "Beginner Mode" to this year's game, making everything a bit more forgiving, and thus, more accessible to the unseasoned baseball fan. Hitting is always the hardest part, so Beginner Mode eases you into the experience by lobbing 85 MPH fastballs down the middle.  If you're new to the series, or if you haven't played in a while, you probably won't be mashing homers with ease, but you will be making a lot more contact with the ball. As you progress and begin to hit better, you'll be shown a wider variety of pitches and with higher velocity. But this is all done at your specific pace. If you're struggling to recognize pitch types and locations, the game will adjust its level of difficulty accordingly.
Another mode new to this year's game is "Postseason Mode," which allows you to forgo the regular season and take control of your team at the start off the playoffs. This is a welcome addition, as many players don't want to trudge through the 162 games that make up the regular season before being allowed to lead their team to glory in the postseason. The presentation is more akin to what you see every year on Fox and TBS, and of course the crowds are pumped even before the first pitch is thrown. The only issue I really have with Postseason Mode is that once you do finally take your favorite team to the World Series, and you get that one last out to win it, there's a real lack of any sense of accomplishment. I guess I'm just used to the footage that rolls after you win the Super Bowl in Madden, which shows your team hoisting the Vince Lombardi Trophy over their heads, parading through their hometown, and meeting with the president. Instead, with MLB 13, all you see is your team dogpiling before the box score pops up. Savor it!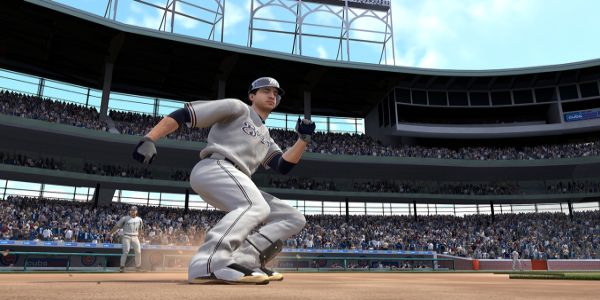 As someone who watches each and every Atlanta Braves game, season after season, I've had a lot of time to look at the individual players who make up the team, their quirks, and their individual batting stances. And every year, I see SD Studio continue to improve, tweak, and add animations into The Show. This year, they've added 250 new fielding and running animations, 90 new batting stances, 50 new pitching motions, 60 new home run swings, and have recaptured over 130 batting stances for players who changed their stances. That's the level of detail SD Studio is dedicated to maintaining. Player models continue to further resemble their real-life counterparts with each season's edition of the game.
My only real complaint with The Show has less to do with actual gameplay, and more to do with its presentation. I'm a person who enjoys listening to the story that is a baseball game. On many summer nights, I'll find myself sitting in a rocking chair on the back porch with my portable radio, listening to Don Sutton and Jim Powell tell the unraveling story of success and failure that's taking place on the field. And while radio broadcasts are different from that of television, the purpose remains the same. What I'm saying is, I place a lot of importance on the quality of the commentary in a baseball broadcast. Unfortunately, The Show has been recycling a lot of its commentary for a while now. And while the addition of Steve Lyons (and thus, the removal of Dave Campbell) adds a fresh voice and a new set of lines, Matt Vasgersian and Eric Karros are in serious need of some new dialog. Honestly, though, I wish they'd just ditch Karros entirely, as he comes off as a douche. Perhaps that has more to do with his critique and criticisms of my failures as a (virtual) ballplayer and less to do with his actual performance. ANYWAY, that only grates on my nerves because I've been playing the series for so long. For newcomers, it will sound fresh and professional.
Truth be told, there's a lot within this game. It's a meaty product that will give you as many or more hours as the latest Dragon Fantasy Scrolls XVIII or whatever RPG you've been playing lately. But if I were to lay it all out, it'd be a massive rehash of what's been said in the past. Just let it be known, this game is not lacking in any capacity. To be clear, MLB 13: The Show isn't without its flaws, but I'd have to really start nitpicking to detail anything beyond the commentary. This is truly a polished game in a long line of polished games. Recognizing that there's no such thing as a perfect game, this is about as close as we've come to reaching it with a baseball sim. SD Studio never leaves features out, so you can rest easy knowing each and every addition that's been made over the years is present in this game. If you have even a passing interest in baseball, this is the game to get you started. You owe it to yourself to dive headfirst into what is easily the best baseball game on the market. It's not life-changing, but I guarantee you won't be disappointed.