Since falling in love with indie developer Playdead's Xbox Live Arcade hit, Limbo, back in 2010, I've been longing for another game in its likeness to fill the void. Has Nowhere Studios heard my call? Is Monochroma that game? Well, not exactly.
Set in what could be described as a somewhat dystopian mid-20th century with steampunk sensibilities, Monochroma is unique — but it's immediately apparent Limbo heavily influenced this dark, side-scrolling puzzle game perhaps more in aesthetic and tone than in actual gameplay. And that's where Monochroma really goes off the tracks.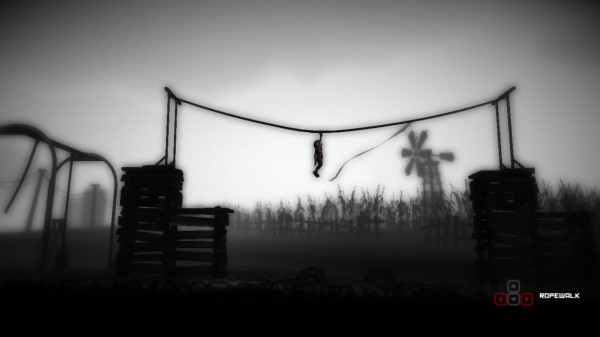 From the very beginning, the main objective is to carry your injured younger brother to safety. Unfortunately, your immediate goals are not always clear, and the story being told (without dialog, text or spoken) is somewhat confusingly wrapped up in a game that goes on a little longer than it should.
And that's partly because Monochroma is not without its glitches. Physics are wonky (clunky and floaty), animations aren't optimized for certain situations, and sound effects will sometimes abruptly cut out. There's just an overall sense that the game is wholly unpolished, which I can sometimes overlook, but other times, it's just entirely unacceptable. For a game that often requires precision on the part of the player, the controls leave a lot to be desired. Fine-tuned, they are not.
I spent a lot of time dying. And when I wasn't dying, my (helpless) injured younger brother was. He seemingly has no will to live or any sense of self-preservation. And because of the game's shoddy controls, you won't make jumps you think you should, and your character won't always respond to your input. There's a lot of trial and error. And it's sometimes confusing, trying to figure out what you can and can't interact with.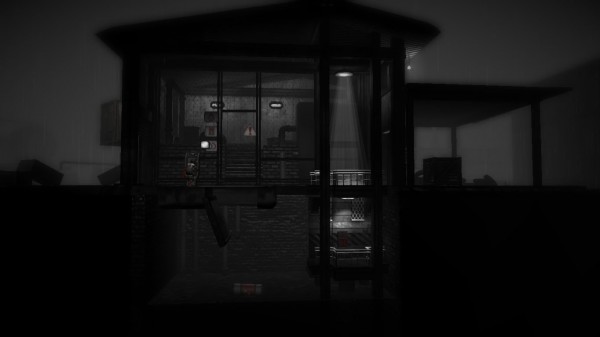 That said, most of the puzzles laid out before you are generally challenging enough that you don't figure things out immediately, but not so testing that they drive you to insanity from an inability to find the solution (most of the time). But it's never rewarding, never satisfying.
You carry your brother, you set him down in illuminated areas (because he won't let you set him down in the dark), you jump gaps, push boxes, pull switches and climb ladders. That's Monochroma in a nutshell. The concept is simple enough, but Nowhere's execution of that concept leaves a lot to be desired.
It's a shame that the final product is plagued with so many problems, because it's a wonderful idea of a game. But it just feels off, like all these ideas never really came together.
I wish I could recommend this game. In fact, I'm sure there are people who could overlook all of Monochroma's problems. I just can't see many gamers happy having spent twenty bucks on a game that feels like it's not quite finished.