Mario Party 9 was recently released to mediocre reviews, despite receiving an minor overhaul from relative newcomers Nd Cube Co. While the series has seen its highs and lows, a core fanbase drives Nintendo to continue publishing the strangely addictive multiplayer game. But, even the die hard fans have their complaints. We also have solutions. The Mario Party franchise has grown stale over the years, even with the Wii's more interactive control interface. A lot could be done to fix this broken series, even if it means changing everything we know about Mario Party.
Here are the top ten things we want to see in the yet-to-be announced Mario Party 10:
9) Make the game boards for Party Mode relevant!
All of them. Mario Party has released some great boards that really changed the strategy for the players throughout their nine-title run. Snowflake Lake in Mario Party 6 was a brand new take on how boards were managed and it felt great. Stealing stars from players was a refreshing choice for the already innovative title (Day & Night was the best thing that ever happened to Mario Party), and we've been waiting for boards like it ever since. Occasionally Nintendo has shown us that they care about the boards – Mario Party 8's Shy Guy's Perplex Express – but if they put that love into each and every board it would truly be something special.
What we'd love to see: Mario Galaxy board. Paper Mario board. 8-bit board.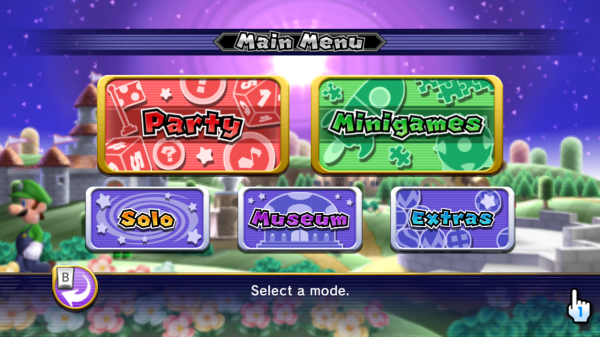 8) Cut the luck-based minigames
Nothing makes a gang of partiers groan like a damn luck-based minigame. Sure, make instances on the board based on luck, but taking three minutes for players to watch a luck-based game unfold is a true party killer. There is enough time wasted waiting for your friends to take their turn (or…ugh…the NPC player) that the last thing this slow-paced game needs is more waiting time. When I own my 12-year-old sister in a round of Mario Party, I don't want her to call shenanigans on me because I won from a luck game.
What we'd love to see: If luck games must be kept, then introduce gambling mechanics to bring some sort of fun to these dull games.
7) Less waiting around during Party Mode
As we've touched on throughout, there is a lot of sitting around with Mario Party. When I go to a buddy's rager, you know how much I sit around? I don't. I'm shotgunning beers and climbing trees and stuff. I don't go to parties to sit around waiting for something to happen. And that's a big complaint in the Party Mode of Mario Party. If a group of friends are going to sit around playing 50 turns, the game needs to be livened up to a whole new level. This one complaint has led most of my party friends to dive into the Mini-Game Mode and stop wasting all their time waiting on Josh to tap the A button once he gets out of the bathroom.
What we'd love to see: Something for players to do while waiting for their friend's turn. Skip NPC turns completely.
6) We want more, bring on the DLC
Mario Party is a bundle of joy for the first 10 or so playthroughs, but after that the game becomes stagnant. "Oh, Lava or Leave 'Em again, no point in trying because Eddie is the best at that one." For the right price, gamers would totally pay for another 40 minigames a month or so after the original release date. Nintendo could even bring in new boards, new characters, anything they'd like. This will bring longevity to their titles and would hopefully force them to bring more innovation to the table with their next full entry.
What we'd love to see: Downloadable Nintendo franchise characters. Themed minigame bundle packs. More time with each game.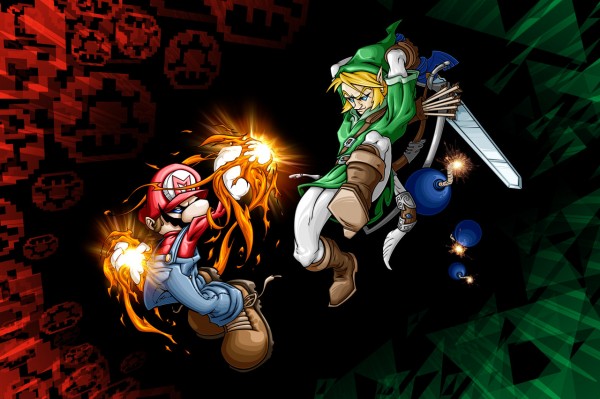 5) Revisit old games/ boards
I've been screaming this one since Mario Party 5, but we want to replay all those fondly remembered boards and minigames remastered in glorious HD. Even with the supposed lack of technology coming with the Wii U, there should be more than enough room per disc to supply at least a handful of the classic Party Mode boards and a plethora of the minigames we've come to know and love. Much like Nintendo has done with the recent Mario Kart games, old ideas could be inserted into the new game to bring nostalgia to older players and show some of the series' highlights to younger players. The fact that this hasn't been done yet is a bit of a surprise, but could be a highlight for the next entry in the classic series.
What we'd love to see: All the minigames from Mario Party 1. The Day & Night feature from Mario Party 6. Nothing from Mario Party 4.
4) Use today's technology to your advantage
To say that Mario Party 8 & 9 have let down their fanbase is an understatement. With more technology at our fingertips and the most innovative gaming console known to man in our living rooms, these last two entries have yet to fully use what's been given. Much like Skyward Sword took full use of the Wii's technology (some argue for the first time), Mario Party is a game just waiting for the fun of Nintendo's unique take on gaming to be utilized. Shaking the controller faster than your opponents was a good start and the point-and-click games are crazy fun, but there must be more. The developers at Nd Cube Co. get paid a lot of money to think about how to surprise us with new, innovative play mechanics, and we're still waiting to see the fruits or their labor. We're not quite sure what's going to come with the Wii U later this year, but if the Wii was any indication then it's going to be a special console for sure.
What we'd love to see: We have no idea – that's why we're not getting paid by Nintendo.
3) A deeper single-player mode
By deeper we mean deep at all. The single-player mode in these games has always been lackluster at best, which makes sense – this is a party after all. But it would be great if someone could sit down by him- or herself and have fun with Mario Party 10. Sure, with online technology, a gamer is never truly alone anymore, but sometimes you just want to sit at home, munch some Doritos, and escape the world. Creating a Party Mode/Mario RPG hybrid could be a great way to add bonus content to those precious little discs. Keep it simple, but give gamers something to do while their friends are out living real lives and making "grown-up money." Anything would be better than what we have now, and the solution is to step back from a full-on solo Party Mode and create something completely new.
What we'd love to see: Solo leveling up, then take your character online. A fun story a la any DS Mario title. A testing ground for Nintendo's newer single-player ideas.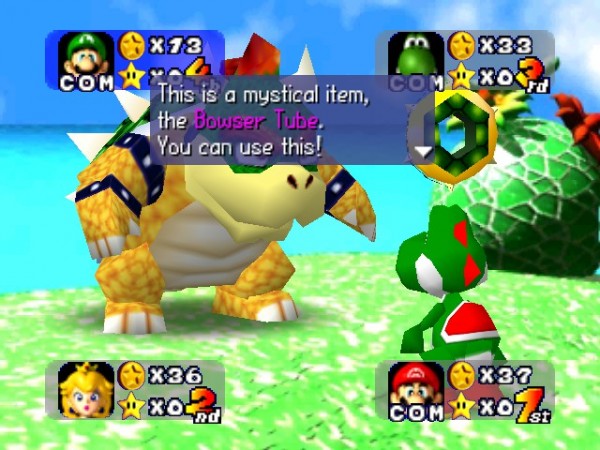 2) Online play is an absolute must
It's 2012 and online gaming is a thing of the present. Gamers have been playing online for years now and it's time Nintendo stepped up to the plate. There is no reason three buddies playing Mario Party 10 should have to suffer through an NPC Birdo taking her sweet-ass time deciding who to steal stars from. And even on the hardest difficultie levels, there is no way that NPC Waluigi is going to even compete with you and your friends in a four-hour Party Mode grind. Bring Mario Party into this decade and let's have some drop-in online multiplayer games, already! Keep the headsets out of it and let's see how well your friends do against an eight-year-old Korean kid who plays Mario Party 10 all damn day.
What we'd love to see: Mario Party high scores.
1) Focus on Mini-Game Mode
Sure, the game is called Mario Party and the board game is dubbed Party Mode, but does that make it the best part of the game? Absolutely not. As you've seen, we have a lot of complaints about Party Mode, and that's because it's just not the most fun you can have in this game. Mini-Game Mode is the crowd-pleaser: it gives the immediate satisfaction of owning your friends in minigames, it's a fast-paced attention-grabber, and it leads to the most angered rivalries. Nintendo needs to find a way to make Mini-Game Mode last an hour, keeping the intensity for the whole "party." Players will come out dripping with sweat, raspy-voiced, and beaming with smiles.
What we'd love to see: Non-stop action – even between minigames. The death of the Party Mode board as we know it.
There it is. We've got some honorable mentions but we'll save those for another day. What are you looking forward to in Mario Party 10? Are you even looking at all? Let us know below.