During Sony's PlayStation 4 reveal earlier today, the company stressed the importance of smaller developers and independent games. This acted as a preface to one of the event's bigger surprises: the appearance of The Witness.
The Witness is the latest project from Jonathan Blow, the mastermind behind 2008's highly acclaimed Braid. The designer came out on stage to reveal that his upcoming game will debut on the PlayStation 4 initially, though no time frame was given for the period of exclusivity.
While discussing The Witness, Blow emphasized the importance of creating an open world that's as "compact as possible." This means everything in the game's island landscape is carefully placed so that players always discover important landmarks, puzzles, and secrets. He also mentioned how unique the puzzles are and stated that the game will have a playtime of approximately 25 hours.
The puzzle areas will each contain different themes, and a short trailer for the game showed quite a few environments, including beautiful forests and underground caverns. Some of the puzzles in the video involved the connecting of nodes on a console to interact with objects in the environment.
The Witness was among the 2012 Nodie Award nominees for "Most Anticipated Game of 2013," so we can't wait to experience Blow's latest project on the PS4.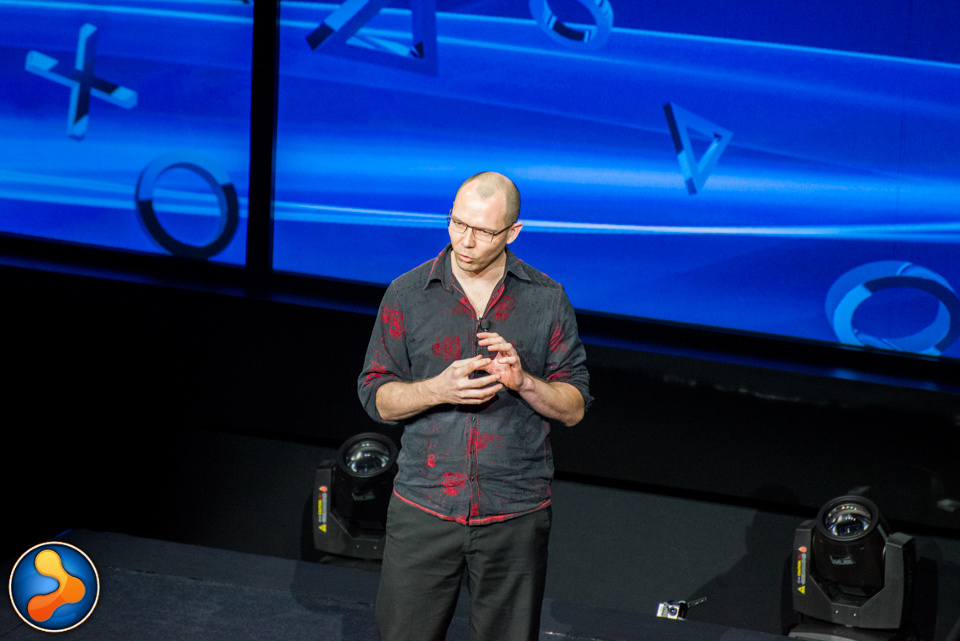 Jonathan Blow explains The Witness (It has hadokens?)