The next Assassin's Creed title has already been announced by Ubisoft and is currently set to release in the company's 2013 fiscal year, but a leaked poster suggests that the game's plot will have a pirate-heavy influence.
Given to Kotaku by an anonymous tipster, the poster shows a new assassin in traditional white garb battling a pair of pirates on a ship with the title of Assassin's Creed IV: Black Flag. This tipster also told the site that the poster will be found on store walls beginning Monday, March 4.
The only official information on hand about the upcoming Assassin's Creed title is that it will feature a new time period and protagonist. Rumors from earlier in the year suggested that the game would move to the Caribbean; and piracy's heyday in the area occurred approximately 100 years prior to the American Revolution and events of Assassin's Creed III.
Earlier this month, a Redditor by the name of photoacoustic claimed that a lady sitting in front of him had been working on a Powerpoint presentation that had the title Assassin's Creed IV: Black Flag on the screen. This new information gives some credence to the report.
"I was on a flight where the lady in the row in front of me was working on a powerpoint presentation on marketing strategies of several gaming titles," wrote photoacoustic. "And one that stood out the most was AC4: Black Flags, aimed for release 2013 Holiday season according to her slide. It already had a cool looking logo for it."
Do you like this new direction for the series? Will you miss Connor? Do you think we'll see a return to the present timeline with another new protagonist there? Let us know in the comments.
You can see the full photo of the poster below.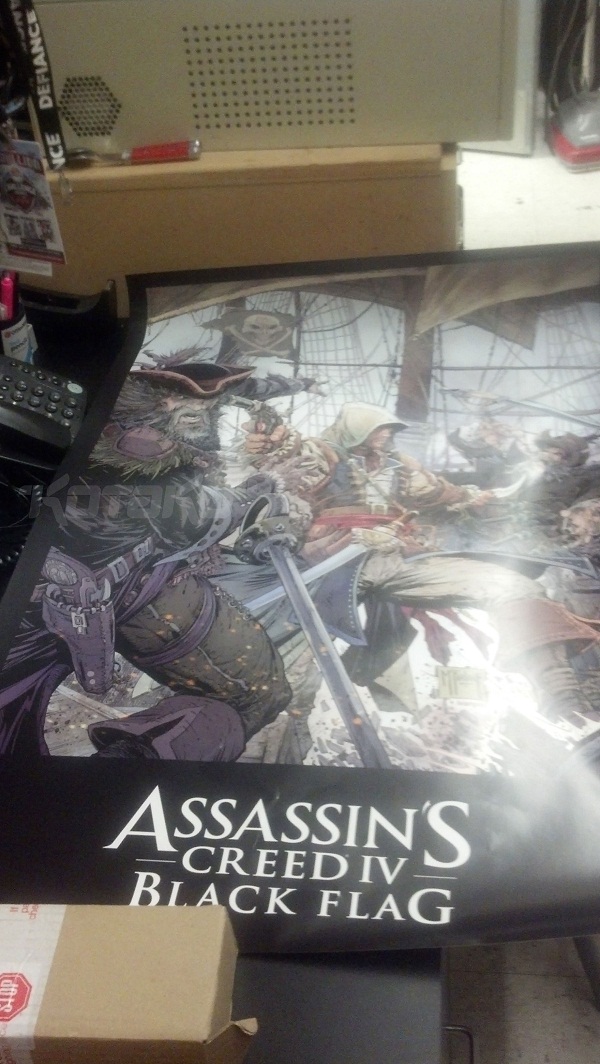 [Kotaku]