Welcome to the Saturday Smash-Up, a weekly recap of all of the new and exciting information from the week in Smash Pics of the Day. What am I talking about? Well, here's a primer:  Since the announcement of Super Smash Brothers for Wii U and Super Smash Brothers for 3DS back at E3 2013, project director Masahiro Sakurai has been posting daily updates on SmashBros.com, just as he did with Super Smash Brothers Brawl during its development cycle. The update is just a screenshot from one of the two versions, but Sakurai provides a small description of the screen on the Super Smash Bros Director's Room Miiverse page. Sometimes we see the announcement of a character (most recently with Diddy Kong on February 21st), other times it's just a goofy pose. Check back here every week for a week's worth of Smash updates, Sakurai musings, and Fanelli reaction.
We got a little swerve thrown at us this week, as what we thought would be the perfect opportunity to introduce a returning character turned out to be a reveal of an unexpected stage, especially we had just gotten a stage a couple of days before. Including Tortimer Island last week, we've seen three 3DS stages in seven days, and that's pretty wild. On to the updates!
Monday, March 10th, 2014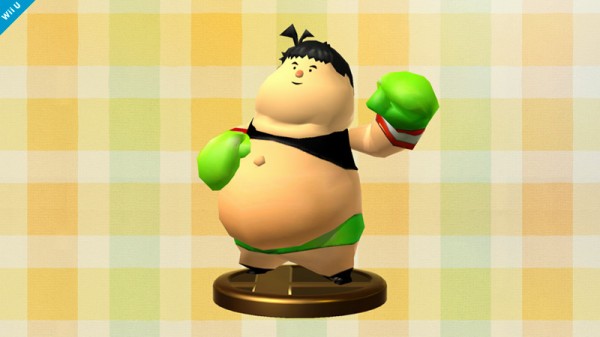 Sakurai: "Pic of the day. This chubby guy is also Little Mac. Burn that fat!"
Editor's Thoughts: This is horrifying and I don't want it DO NOT WANT. Although it does make me curious about Captain Rainbow…
Tuesday, March 11th, 2014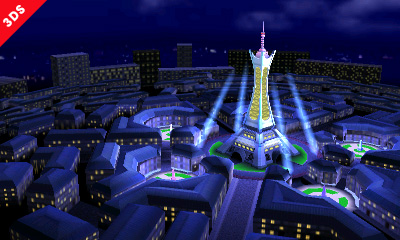 Sakurai: "Pic of the day. The Prism Tower rises above Lumiose City. Up until a few seconds ago, the fighters were brawling on top of that tower. No, really."
Editor's Thoughts: This is a perfect stage for the 3DS Smash Brothers. It's hard to deny how well X and Y are doing, and we've already seen Xerneas and Dedenne from the newest generation, so it should totally get a stage too. I wonder if Pokemon will jump out into the battle like they did in Saffron City…
Wednesday, March 12th, 2014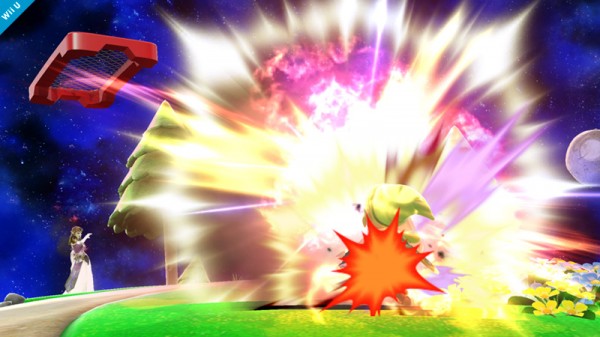 Sakurai: "Pic of the day. Zelda's Din's Fire is now stronger in its core. The farther it's projected, the bigger and more powerful it will be, but you need to hit foes with the core if you want to make them fall."
Editor's Thoughts: A little more strategy added to Zelda's magical power…I like it. Though I wonder how long it will take to strength it to the max. Same amount of time as before? Slower? Faster? We'll see.
Thursday, March 13th, 2014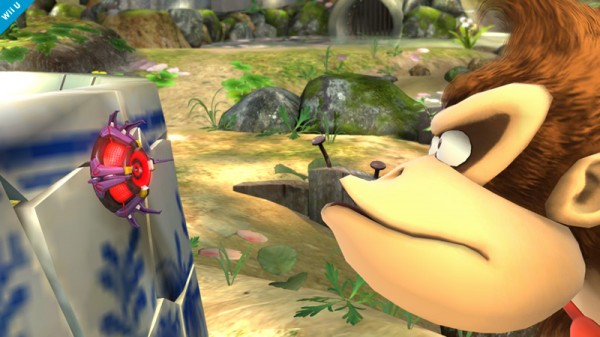 Sakurai: "Pic of the day. The tiny Motion-Sensor Bomb is hard to see. If you get any closer, it's dangerous. I warned you."
Editor's Thoughts: The Motion Sensor Bomb on the porcelain thing from the Garden of Hope stage looks like one of those Stones of Truth from Ocarina of Time. That's what I thought it was at first quick glance, then I realized that's the new bomb. A smaller bomb will make for more strategic use…not that anyone uses items.
Friday, March 14th, 2014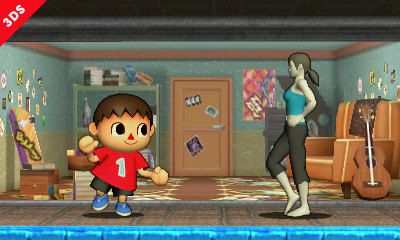 Sakurai: "Pic of the day. Looks like someone's enjoying the bachelor life in this pad."
Editor's Thoughts: Aww yeah, Villager's getting down with his bad self. It's really cool to see a stage from this currently Japan-only game, especially since Tomodachi Collection is making its was West very soon. For those that don't know, Tomodachi Collection is Nintendo's take on The Sims. Probably the easiest way to explain it.
Pretty cool stuff this week, though not a lot to talk about really. The biggest thing is the omission of Yoshi, as Sakurai was following a pattern of "reveal veterans when their games are released," and Yoshi's New Island launched Friday. Hopefully that doesn't mean the unthinkable for our green dinosaur friend…
That's all for now, but before we go, it's time for the Song of the Week! At the end of every week, I'm going to post a Nintendo tune that I'd like to see make it into either version of Smash (especially if My Music returns, WHICH IT SHOULD). I'll take requests for songs on the GamerNode Twitter page or on my personal one (remember the #SaturdaySmashUp hashtag!), so let's jam to some sweet music every Saturday.
This week I'm thinking about that Lumiose City stage. Obviously some form of the actual Lumiose City song will be there, but I'm thinking of what other Pokemon X and Y songs could be used alternatively…and this beauty comes to mind.
Until next week, Smashers!