I'm going to go out on a limb and assume that, at one point or another, everyone has wanted a second chance at something. It may have been simple, like a mulligan on the 18th hole of last weekend's golf outing, or it may have been something far more consequential, like another chance with your ex-girlfriend from years ago. In any case, it is usually something irreversible and lost to the past.
But what if we had that second chance? What if we had the power to go back and take another shot whenever we felt we could have done better? Speaking for myself, I know that I would certainly try many things a second, third, and even fourth time — maybe more.
Now imagine retaining all of the knowledge gained with each subsequent trip through the Wayback Machine. Imagine knowing all of the answers to your organic chemistry test, or when that fastball was coming straight down the middle of the plate. Imagine knowing, in advance, exactly how each and every situation would play out, and then being able to construct the perfect outcome just by changing your own actions.
Nobody has that gift in real life, of course, but there is a place where we all possess the power to control time and to have our coveted second chances.
That place is the world of video games.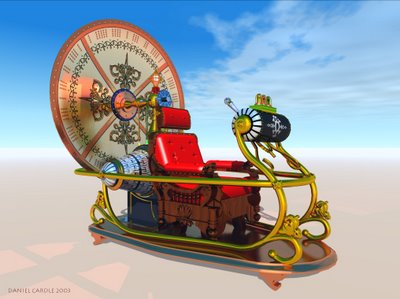 In the video game world we play characters who have goals, encounter obstacles, succeed…and fail. These fictional personalities are forever toiling, yet never endangered as they are strung along like puppets through their pre-defined and carefully designed virtual existence. In the end, they can't fail, because their fate has already been sealed.
It's the unseen character in every work of interactive entertainment — the player — who really fails and succeeds. This burden can only be borne in the real world, and while the player himself is bound by the rules of reality, he maintains the ability to manipulate the virtual world from afar. Virtual history is infinitely rewritable with the power of the reset/reload button — with the power of the second chance.
It is taken for granted how such a concept turns what is normally considered simple entertainment into a nearly supernatural experience. Individuals seek this sort of redemption on a daily basis, even going so far as to beg forgiveness for their earthly actions from insubstantial deities or specious intermediaries. In video games, you can reverse the consequences of your own mistakes. When you can do that, you have essentially become your own god.
Fear plays a part in playtime motivation, just as in real life. There is always a moderate fear of failure whenever someone is faced with any challenge, but video games offer comfort in the fact that the player is ultimately in control. A video game never becomes completely insurmountable, and there is no point where a game can no longer be played — prior portions of the game do not simply vanish once they pass. The worst case scenario is starting fresh from the beginning, not tossing the game in the trash.
Video games always give you a second chance.