Occasionally here at GamerNode we get our hands on products that are more generally tech related than specifically videogame related, but their value is evident for gamers and non-gamers alike. The SunJack 14W portable solar charger is one of those sweet little pieces of technology.
The SunJack is a set of 4 solar panels beautifully stitched into a foldable canvas casing, perfect for carrying off the beaten trail, or anytime one would expect to see plenty of sunshine but no available power outlets. That's because the two 2-amp USB ports on the SunJack provide charging speeds comparable to a wall outlet while in direct sunlight.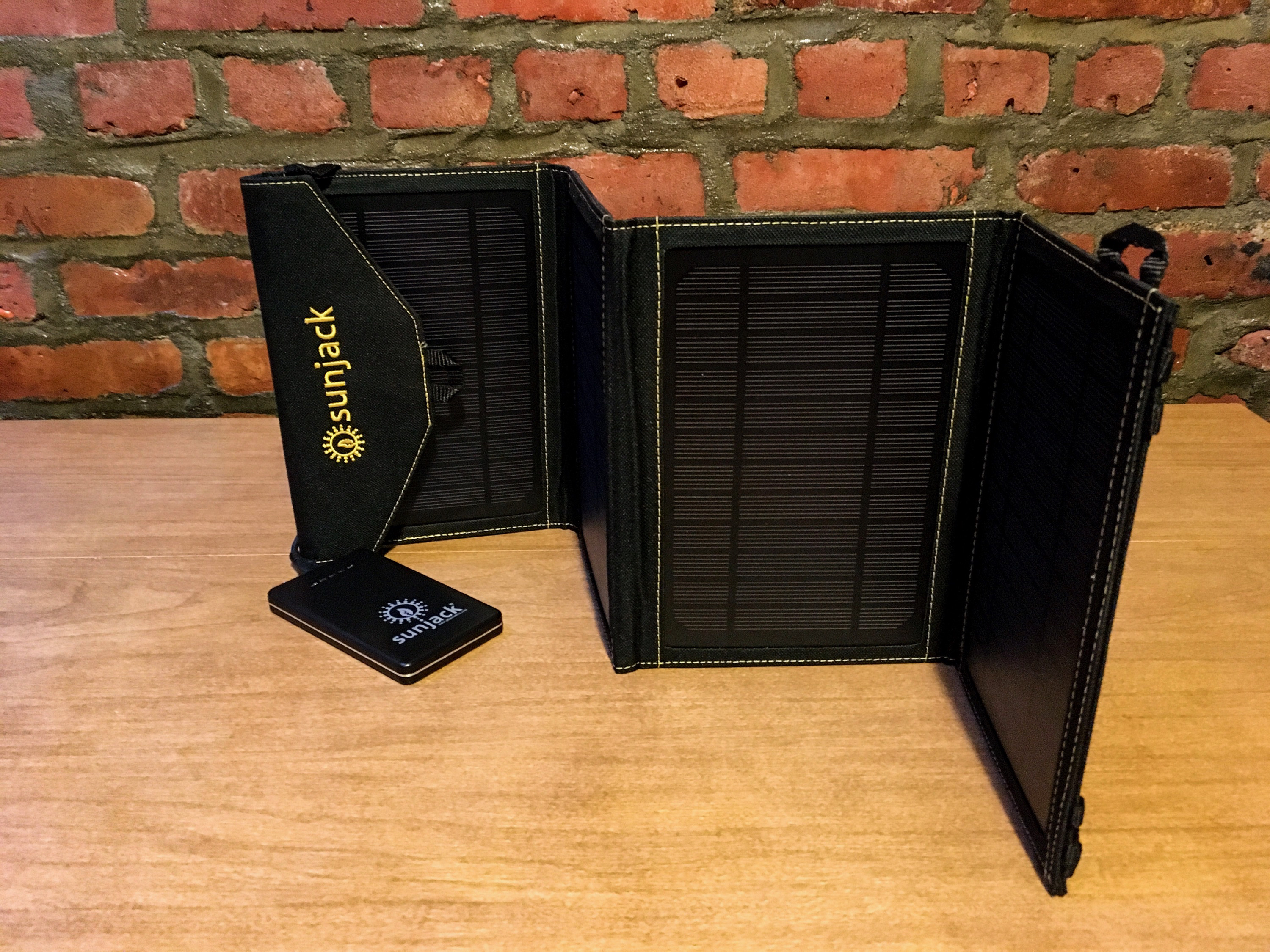 Anyone with a cell phone, camera, Nintendo 3DS, PlayStation Vita, or any other portable electronic device could benefit greatly from the freedom the SunJack affords, be it on a multi-day camping trip or hiking expedition, a trip to the beach, a day at the park, or even just for convenience in the backyard. I took our review unit camping, and it made my tent a luxury, electrically-powered apartment for all of my USB-charged gadgets.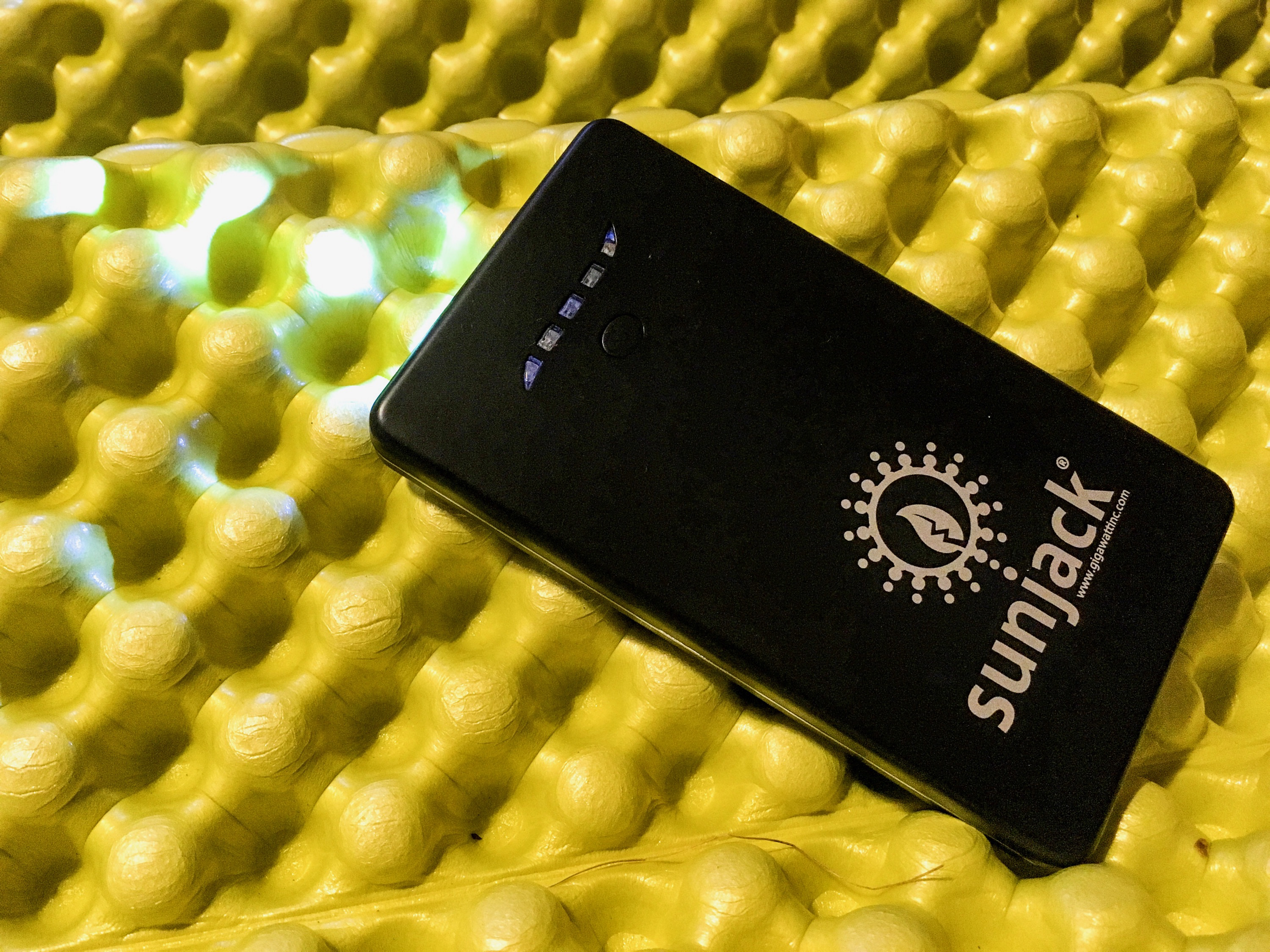 The SunJack 14W also comes with a removable 8000 mAh battery that can soak up that solar energy while the SunJack is unfurled, saving it for later like any other portable charger, so you're not limited to the daylight hours. Its capacity is good for about four cell phone, five 3DS, three Vita, or one tablet charge, and it can be topped up via wall charger, as well. It even has a little built-in LED flashlight for after dark, which is super useful.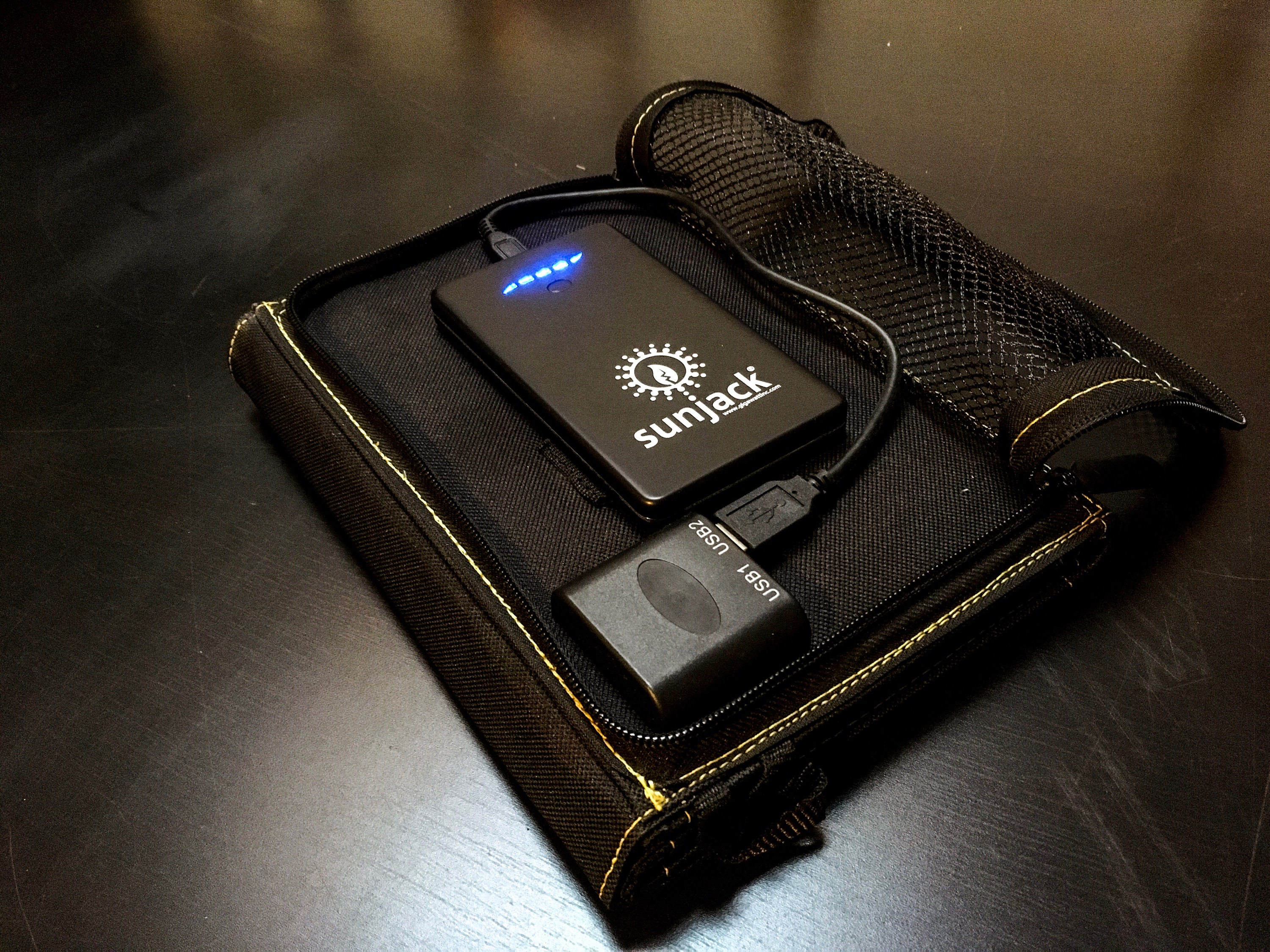 I'm particularly fond of the fact that the SunJack comes with a couple of carabiners, and has seven canvas loops divided between its two short ends to make hanging or properly aligning the panels easy to do. I'm not a huge fan of the zipper's soft rubber pull tabs on the conveniently implemented mesh outer pocket, though. Those seem a little weak, but otherwise everything on the SunJack feels like it's constructed to a very high standard of quality.
The SunJack is a great tool for anyone who needs a lot of portable power while off the grid. It really gets rid of the anxiety of a plummeting battery level indicator, so now you can feel free to spend hours upon hours in the middle of the park hunting Dragonite in Pokémon Go!