In 1999's "The Boondock Saints," Irish Catholic brothers Connor and Murphy Macmanus experience and act upon a religious vision after a deadly tussle with Russian mobsters that instructs the duo to end the corruption and sin of organized crime in Boston by killing them all in God's name. Now, thirteen years after the cult classic's release, the film will be getting a videogame adaptation courtesy of Critical Mass Interactive.
In a recent interview, Critical Mass President and CEO Matt Scibilia mentioned that the cast of the film will be hosting a panel at SXSW next month. He also stated that the company is trying to keep the game as much of a mystery as possible, but was willing to give out a few details.
The title will be a "full-on co-op shooter" for the PC and Xbox 360, with the development of a PlayStation 3 version a possibility. Schibilia and Critical Mass would like the game to be a full retail release, but it may instead see an episodic downloadable title.
"We don't want to do a crap-ass franchise game," he told G4. "We're staying true to the content. We're looking to expand the story, not just retell the franchise."
To help expand the story, Critical Mass is planning to create a motion comic to accompany the game. The title will be shown behind closed doors to the press at PAX East in just over a month and will get a wider reveal at E3 in June.
"'The Boondock Saints' characters are so strong — the banter, the relationships between Rocco and the brothers, the Catholicism, that will all be featured in the game," said Scibilia.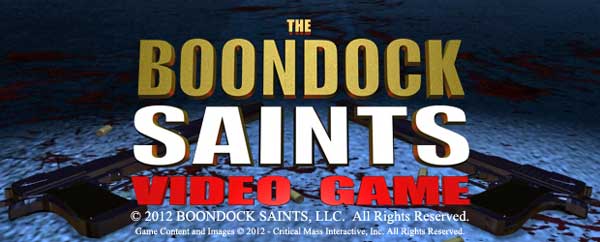 [G4]