It's time for another edition of The Sandbox, the weekly feature in which the GamerNode team members reveal what we've been playing over the past few days and what we've got on our plates for the weekend. This week we spent some time with the new Lara Croft, the new Dante, and put our virtual fishing rods to use, among other things.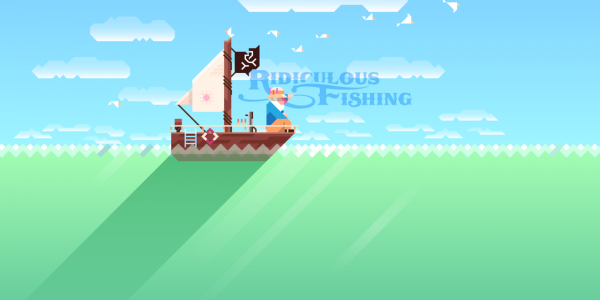 Dan Crabtree
Ridiculous Fishing (Vlambeer's iOS revival of Radical Fishing) has become something of an overnight hit in the way that only mobile games can. They quietly swim below the surface, barely noticed until launch, then BOOM three bucks later and you and several hundred thousand of your GameCenter pals are 400m deep in the Arctic Floes nabbing crabs and stealing seals, which you then hoist high into the air and blast into dollar signs with pistols, uzis, blunderbusses, and dual chain guns. To be clear – it's a single-player game, but it's on such a hot streak right now that the days since release have felt like a planned community event.
The mechanics of titling the iPad to descend and ascend through the ocean deep are intuitive and responsive, effectively mirror the tension on screen with a physical action. Shooting skrimps into space is also exactly as fun as it sounds. And the wonderful persistence of some light RPG collection elements propels the whole thing forward. I JUST NEED ENOUGH FOR THE 500 METER LINE AND CHAINSAW LURE HNGGGGG.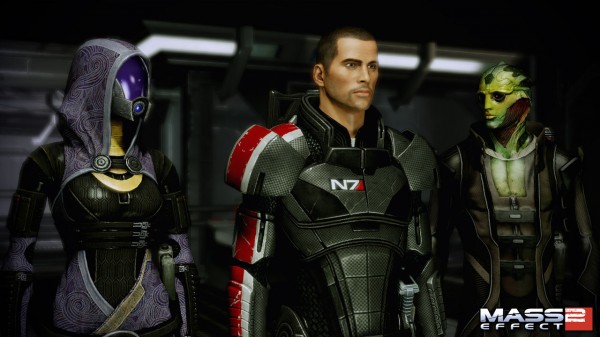 Mike Deas
Well, I'm nearing the end of Mass Effect 2. The conclusion to the "Shadow Broker" storyline is one of my favorite game scenes to date (and a fun boss battle). I just can't put this game down. Aside from that, I've been playing Plants vs. Zombies for the third time – this playthrough on the iPhone – whenever I get 5-10 minutes of spare time to myself.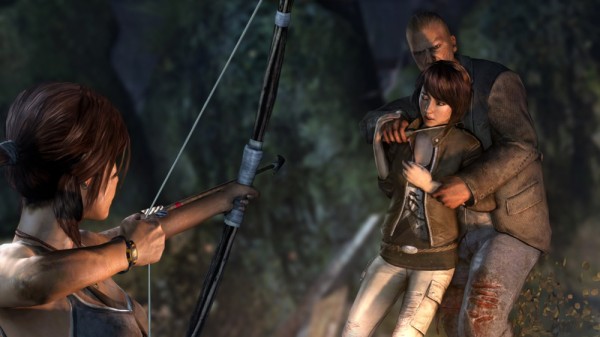 Eddie Inzauto
Well I couldn't resist jumping into Tomb Raider, one of my most anticipated games of the year, and I was pleasantly delighted by what I've experienced thus far – not usually the case with over-anticipated titles. I do have criticism about design choices that apply to gaming at large and rear their heads in Crystal Dynamics' new game, but overall, I must say this: move over Drake, because the original queen adventurer is back and she's retaking her turf.
My experience with Tomb Raider has all but eliminated the Uncharted series from relevance in my mind. (Hyperbole)
For this week, I think I'm going to experiment with any iPad games that seem even remotely OK, which I've barely ever experienced in an iOS game, apart from The Room… and various board and word games. Any suggestions that don't have anything to do with slingshotting birds at pigs?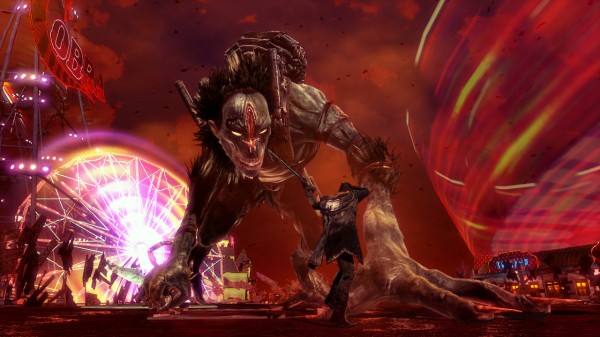 Anthony LaBella
A few days ago I purchased DmC: Devil May Cry, so I spent a bit of time with that this week. Though I've always enjoyed the series, I don't consider myself a big fan, so the news of a reboot left me intrigued rather than outraged. The new Dante is… interesting. I'm not sure if I like him or not at this point, but at least they don't focus too much on the whole club kid image outside of the opening moments. The action is still fast-paced, satisfying, and stylish. Ninja Theory really does great job of adding the appropriate amount of visual flair to each new encounter, and they sure know how to make realistic-looking faces – makes the silly and ridiculous story a bit easier to accept.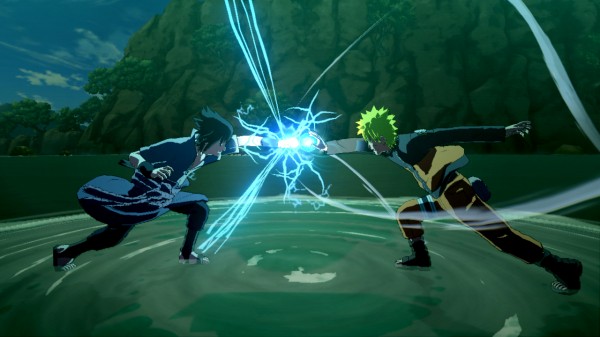 Mike Murphy
Aside from my weekly NHL 13 GM Connected games – my Sabres are holding strong in the Eastern Conference playoff picture – all of my gaming time this week has been taken up with pummeling ninjas.
I've been hitting Naruto Shippuden: Ultimate Ninja Storm 3 pretty hard. I have to say that this series by Namco Bandai has really been one of the best when it comes to featuring fun gameplay that stays true to both the cannon and style of the anime it originates from. It's fast-paced, has good team mechanics, and great animations for the jutsus that capture their cinematic feel in the show. The story also does a great job of keeping mostly to what happens in the show word for word. Plus, there's a ton, and I mean a ton, of different characters to chose from and play as, which offers a really refreshing amount of diversity. You can catch my full thoughts on the game when my review is published sometime before I head off to Boston with the GN editorial gang for PAX East next week.