It's time for another edition of The Sandbox, the weekly feature in which the GamerNode team members reveal what we've been playing over the past few days and what we've got on our plates for the weekend. This week we ravaged Reapers, conquered Colossi, and sliced cyborgs, among other things.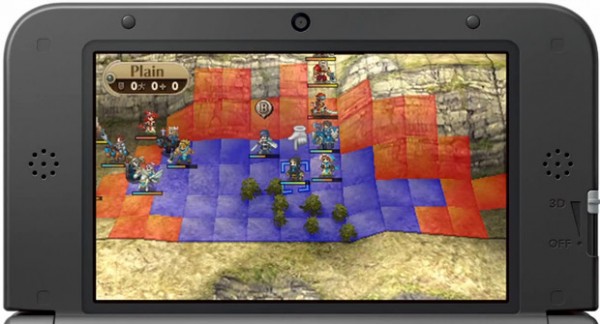 Kem Alily
I have spent the past two weeks trying to complete Fire Emblem Awakening on the Hard: Classic setting. I imagine this is how the Dutch felt during The Eighty Years' War; the cause is good but this is taking significantly longer than expected. Unlike the Dutch, I am having a smashing good time on my campaign. Having played eight games in the series, I classify myself as a fanatic or as some would say a glutton for punishment, though that might be a bit much. Awakening captivates because of excellent localization; it is probably the best in the series and succeeds in crafting characters that are more than caricatures or poor anime troupes.
I hope to finish it this weekend, and I will give more fleshed out thoughts early next week. Later that week, SimCity unleashes itself on the world. Hopefully, it will be glorious… just glorious.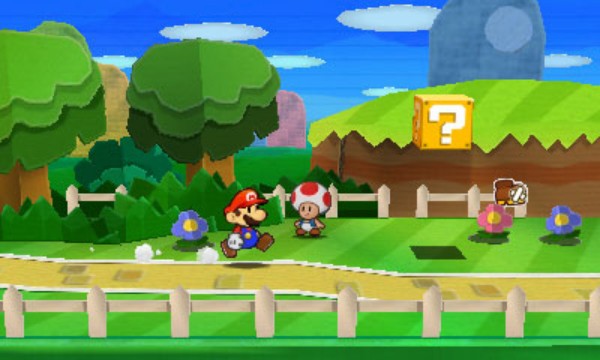 Jason Fanelli
I've juuuuust about finished the very charming Paper Mario: Sticker Star. I'm right at the final Bowser battle, and as you can imagine he is a son-of-a-bitch to kill.
When I'm not sticking my way to victory, Fire Emblem Awakening takes me on an incredible adventure. If by some act of God you've yet to play this, what are you waiting for?
Oh, and I have to finish Metal Gear Rising as well. Game is great, just need to sit down and get it done.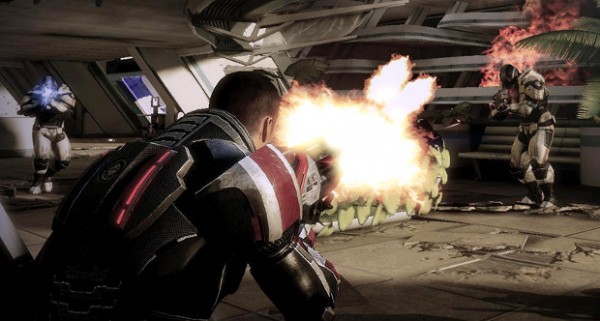 Eddie Inzauto
Well I just started a playthrough of Mass Effect 3, taking MascuShep through the galaxy, killing Reapers and bedding alien women. I decided to go all Biotics this time, as an Adept Sole Survivor, playing the "badass with magic" role.
I also downloaded The Bridge on Steam, for some Escher-influenced puzzle-platforming. I'm excited to jump into this one, as it looks different from most of what I've seen lately. Woo!
Finally, Capcom Arcade Classics might capture some time at some point. Flight shooters and beat-em-ups for the win!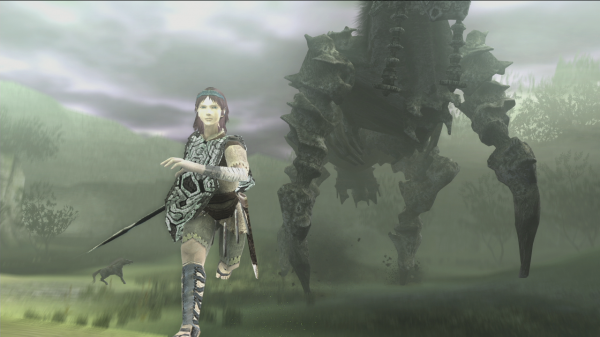 Anthony LaBella
I spent the beginning of the week playing through Ico from the PS3 HD collection. I remember being underwhelmed when I first played the game because of the poor combat, but once I obtained the sword my disposition changed quickly. Even 12 years later, Ico holds up as a beautifully realized adventure game in which the minimalistic story works wonders. By the end of the game I honestly felt a connection to Yorda, who I had guided and protected over the course of the five-hour journey.
I immediately moved on to Shadow of the Colossus and was quickly reminded of how much I love that game. Yes, it has its issues with controls and the wonky camera, but those colossi battles are still downright astonishing. My memory helped me get through the first nine colossi in just over three hours, and I'll probably go ahead and finish the game this weekend. I also plan on finishing Vanquish – I played through the first three acts earlier in the week. I'm pretty terrible at the game but it's still a lot of fun. Oh, and I want every action-game protagonist to have thrusters from here on out.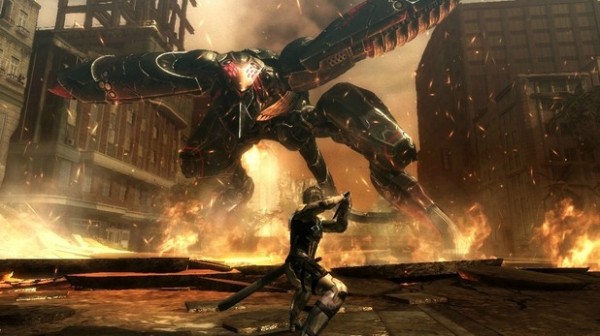 Mike Murphy
The game I spent the majority of my time playing this week was Metal Gear Rising: Revengeance. It was a ton of fun chopping and dicing up cyborgs into who knows how many pieces as Raiden. If you want my full thoughts on how much I enjoyed the game, check out my review.
I also went back into Tyria for some Guild Wars 2 now that Guild Missions, the next part of the game's Living Story, and changes to both Daily Achievements and boss chest drops all piqued my interest. Unfortunately, the Guild Missions require an absolute ton of influence to unlock, which my tiny guild won't likely be able to do for a long time. The new chapter in the Living Story reveals that the Flame Legion and Dredge have formed a surprising alliance and appear to be what's causing all these refugees to flee for the major cities of Hoelbrak and The Black Citadel. Meanwhile, changes to the Dailies allow for more flexibility, as players can now perform five of ten possible tasks that rotate daily for completion.
Finally, while chests will only drop from bosses once per day per character now, the possibility of rares dropping for players has been increased to almost guarantee one rare item per chest. This makes taking on the giant bosses of the game a lot more enticing, fun, and makes players spread out to take on each baddie as opposed to camping just a few. It also allows for a better sense of community, as often groups of players will end up going from one boss to another and engage in friendly conversation.
The third title I played was, as always, NHL 13. My Sabres had a rough week following their stellar rise back to contention, losing four straight. Though the division-leading Canadians are now a whopping nine points in front, the team still has a six-point lead on the ninth place team in the conference and sits in sixth place overall. Unfortunately, injuries may soon catch up to the team as Jason Pominville, my only surviving member of my first line, pulled his groin and will be out for six games. It'll be up to the team's secondary scorers, lead by Tyler Ennis, to keep the team afloat while Pominville, Thomas Vanek, and Patrice Bergeron recover.
As for this weekend, I won't be playing any games as I will be attending the wedding of two good friends down in Florida. My stay will have me in the Sunshine State through next week, so I'll also be absent from next week's edition of the Sandbox. Hope the rest of the staff plays enough to make up for me!