It's time for another edition of The Sandbox, the weekly feature in which the GamerNode team members reveal what we've been playing over the past few days and what we've got on our plates for the weekend. This week we continued Lee's "Long Road Ahead," felt the groove of some rhythmic platforming, and explored the huge world of Tyria, among other things.
Dan Crabtree
You'd think that by the time Bastion for iPad came out, I'd have played the thing enough. I've played it on 360, PC, and even inside Google Chrome. Turns out, this is the first version that feels remarkably different (when using the "made for iPad" controls). I can't say I prefer it. Bastion's watercolor world looks incredible on a Retina display, but the auto-attack controls really take something out the experience. Classic controls all the way.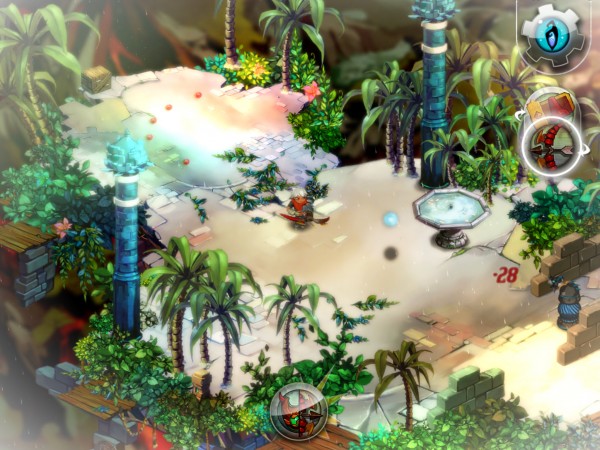 Mike Deas
This weekend I plan on playing through Episode 3 of The Walking Dead. I also picked up the God of War Saga, Ratchet and Clank Collection and the Journey Collector's Edition, but doubt I'll have time to even start playing any of those. Aside from that I'll be finishing up a gig and seeing my girlfriend for the first time in over a month. It's gonna be a good weekend.
Jason Fanelli
A weekend down the shore means I'll be focused on portable gaming only, and that means one thing: Final Fantasy IX on the Vita. Thank God for that patch.
Meanwhile, I plan on having a discussion with my gamer brother about the The Walking Dead Episode 3, which is UN-FREAKIN-REAL. Two moments in particular, if you haven't played it yet, will make your jaw drop. PLAY IT. PLAY IT NOW.
Eddie Inzauto
I CAPPED HIS ASS! I CAPPED HIS ASS!
So I finished The Walking Dead's "Starved For Help" episode last weekend, and now I'm ready to take the "Long Road Ahead" to… who knows where. This episodic adventure game has been stellar so far, and I'm super pumped to continue where I left off.
I also have Dark Souls: Prepare to Die Edition to dive into. I'm considering specializing in sorcery this time around as a compliment to my PS3 version's deadly, dex-jacked melee character. I actually played some of the original last weekend, as a sort of birthday gift to myself. Nothing like sitting back, shutting out the outside world, and staying up until 4am slaying GIANT F***ING DEMONS. Amirite?
And if I find some spare time, I'd love to finish Dead Island, but I've already wasted so much time on the crappy blunt-weapons expert that I feel like I killed it for myself. Blades and guns are REALLY where it's at during a zombie apocalypse. Why the hell did I choose to play as Sam? #dumbmove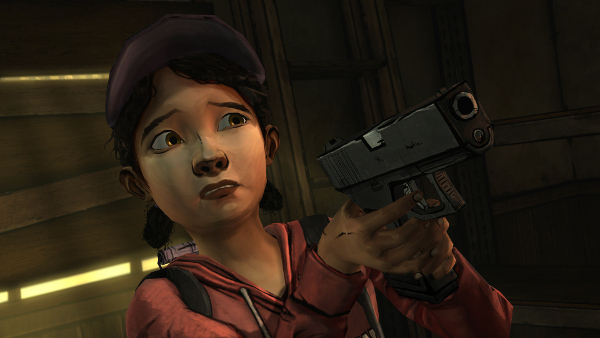 Anthony LaBella
The highlight of my week had to be playing Episode 3 of The Walking Dead. Here's a game that knows how to handle cliffhangers and emotional moments like few other games out there. And for as much as I've been saying the whole zombie premise has been done to death, The Walking Dead gets it right by placing a large of a focus on the characters. Just like last month, I can't wait to see what happens in the next episode.
The rest of my week was spent playing Sleeping Dogs and I'll probably continue my exploration of Hong Kong this weekend. The game started to lose some momentum when guns were introduced, but luckily there are still missions that feature melee combat. I really wish the game would place a clear emphasis on the latter, because that's what helps distinguish it from other open-world games. Nevertheless, I'm have a lot of fun with the game and look forward to finishing it in the next week or so.
Aled Morgan
This week I've been throwing down some Sound Shapes. Like Anthony a few weeks ago, I've found myself wishing the rhythm and music tied into the platforming more directly, but I'm still really digging it. The few levels where obstacles do match up to the music are among the best. Gotta feel that rhythm to make it through! Jim Guthrie of Sword & Sworcery EP fame also makes an appearance, painting the audio plain for a nightmarish office environment cross apocalypse, so that's cool. I haven't touched the level editor yet, or any of the user content, so I look forward to wading through the mire of tuneless Super Mario renditions some time this weekend.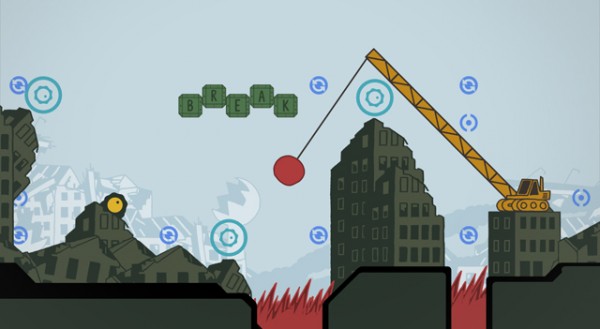 Mike Murphy
This week has been all about two games for me, and neither one of them is Madden! The first for those who know me is of course Guild Wars 2. Since early access began on Saturday I've been running around Tyria as a human guardian. So far I'm at level 16, have fully explored Divinity's Reach and Queensdale, and cracked a few skulls in PvP and WvWvW. So far I'm loving every bit of it. The dynamic events are really a great thing to see in an MMO. To be fighting something on your own or with just a few others, then see more rush to help, only to see the enemy then summon reinforcements as the battle goes huge and crazy is always a treat. Even when not doing dynamic events, the co-op friendly atmosphere has made me happy to see other players around me, which has never truly been the case in any other MMO to date. There's so much more to say about the game, but since I'll be playing it for quite a while, I'll leave that for future installments of The Sandbox.
My second course for the week is actually something that has already been out for a little while: Transformers: Fall of Cybertron. So far I'm enjoying what's in the game, though a lot of the design feels like things I've seen and done before. Levels feel very much on rails, but there's a nice variety of weapons and you have the freedom to switch between vehicle mode and bipedal mode almost whenever. It also has an interesting upgrade and perk purchasing system through in-game stores that pop up frequently through each level. There's also the plus that you get to see just what happened to the Autobots and Decepticons right before their arrival on planet Earth. I'm not entirely sure if I'm blown away, but it's certainly worth the time I'm putting into it.
Come Labor Day weekend my game time will most likely be dedicated to the very same two titles I just discussed. If time permits, I may try to squeeze in enough time to play The Walking Dead – "Long Road Ahead". Since the craziness of Episode 2, I've been dying to see what problems await Lee and company this time around.