The decisions we make on a daily basis typically affect a relatively small number of people – ourselves and a few select others. Generally, we side with whatever's in our best interest, weighing the morality of these decisions when it's warranted. Few people know the weight of being responsible for making the decisions that affect hundreds, thousands, or millions of people. Tropico 4 puts you in this position, making you responsible for the quality of life of your citizens, however lighthearted in its approach.
This is where Tropico 4 really shines, though. You're tasked with making countless (fun) decisions, all of which will influence how your reign is viewed. Should you act in favor of your people, hearing and responding to their needs, you'll be viewed favorably by most and your nation will enjoy peace and content. However, should you take the underhanded and greedy approach, little will run smoothly and your citizens will revolt.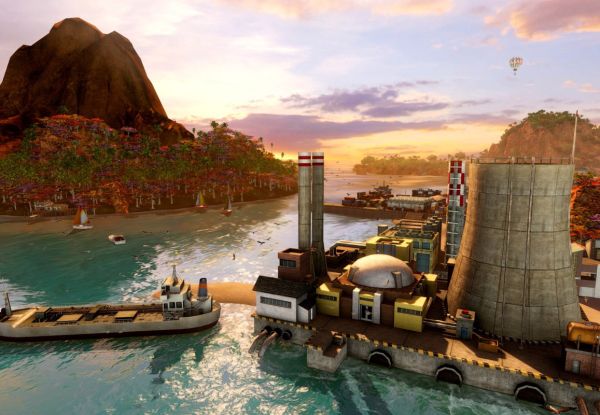 Admittedly, I have very little experience in the way of simulation games. However, I became engrossed in Tropico 4 the moment I bypassed the tutorials and jumped right in. You can certainly take your time and learn the intricacies of the game, but I'd suggest just getting right to it. It may be somewhat difficult to keep up the with everything, but fortunately, you have a large number of assistants and advisors to keep you on track. The most fun is in the balancing act – trying to make the most amount of people as happy as possible, all while maintaining the structure of your government.
You'll recognize many historical and political figures as you go through the years, all of which are caricatures of their real-life counterparts. And that's part of what makes Tropico 4 so endearing. It's a colorful game, both literally and figuratively. It doesn't take itself too seriously, but at the same time, it's not just fun and games (actually, it is).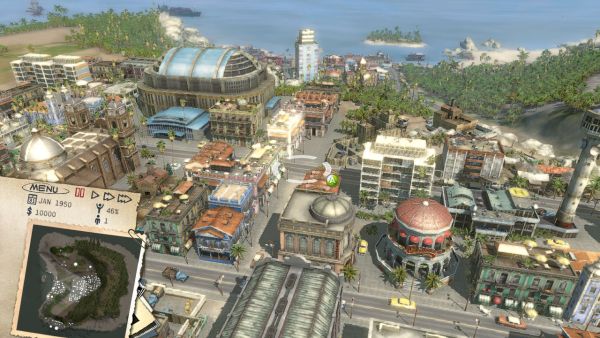 One of the more engrossing aspects of Tropico 4 lies in your role to design the layout of your island nation. You'll decide where to build everything, from the apartment buildings, churches, markets, farms, roads and more. This allows your creative side to really make an appearance, as you decide exactly how you'd like your country to be settled.
One of the most useful perks of being El Presidente is being able to wield the flow of time. While you can't move backwards, you can, however, pause time, as well as speed it up. This means there's never a dull moment as you'll always be faced with situations of varying levels of importance. How you handle these situations will ultimately tell the tale of your nation's fate and the legacy of your reign.
I never thought I'd take to a game that requires attending to so many detailed tasks. The idea actually seems overwhelming, however, I've thoroughly enjoyed my time with Tropico 4, no matter how bad I am. I give you fair warning, though. Once you begin playing, you'll likely lose yourself in its welcoming depth.