Microsoft has announced that Xbox.com will be getting an update "in the coming days" that will rid the website of its "My Xbox" section, replacing it with a brand new one titled "Social."
The new section will be the first to utilize the company's new "Beacons" feature for Xbox LIVE. Beacons allow users to mark games that they wish to play with others and leave a comment along the lines of "available 7-10 pm Pacific" or "let's play Horde mode!"
Checking out the new Xbox.com will also give gamers a chance to get an advanced look at the new "Metro" style that is set to become the new look for Xbox LIVE. Under Metro, the new Social section will show top headlines and deals for the service, messages, friend activity, and the user's friends list in addition to a side menu for redeeming codes, adding Microsoft Points, and checking the download queue.
Whenever a user clicks on a game in the updated website to see its page, it will show players their achievements as well as any beacons that friends have set for that title. When the new Xbox LIVE update lands, players will be notified when friends are playing the games that they have set beacons for. Windows Phone users, on the other hand, will be able to receive those notifications once the update hits Xbox.com.
To get a taste of what the new Xbox.com will look like, just scroll down below.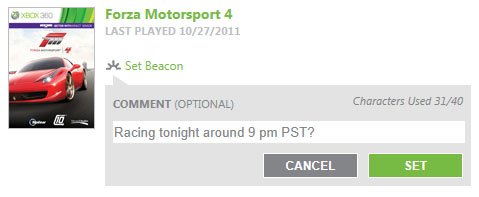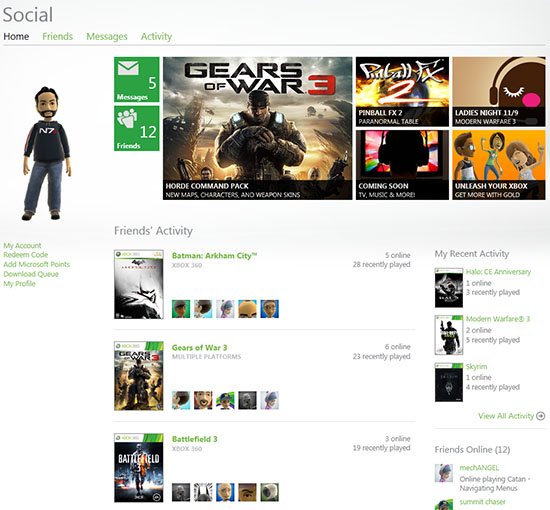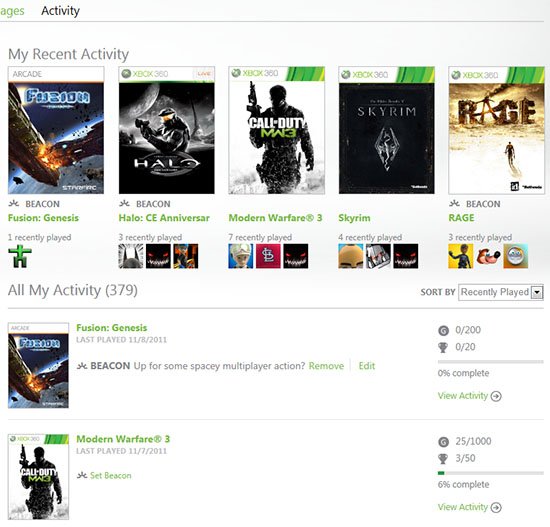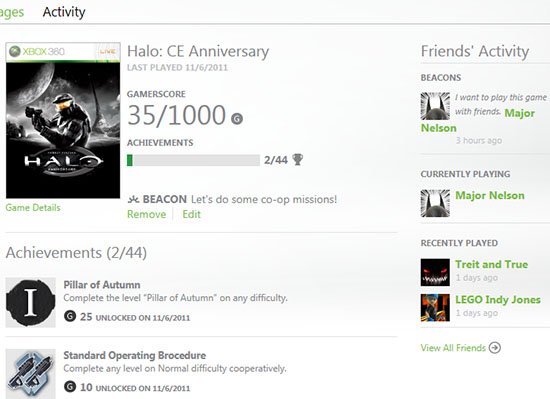 [Xbox.com]