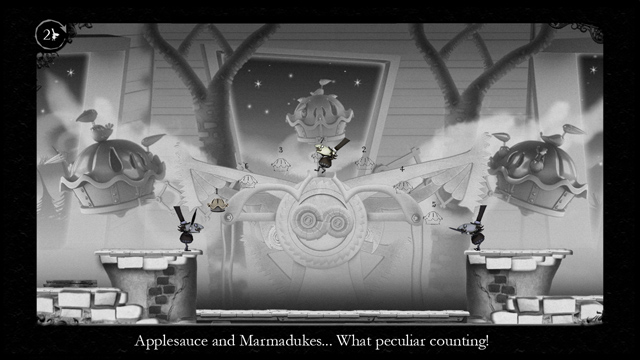 2K Play announced yesterday that the publisher will be delivering a refreshing pair of indie titles to Xbox LIVE Arcade in the coming months.
Axel & Pixel from Silver Wish Games is a point-and-click adventure about an artist and his dog, set in a hand-drawn dream world. It is scheduled to arrive in the fall of 2009. The Odd Gentlemen's (yes, that's the name of the developer) The Misadventures of P.B. Winterbottom, which a few of us here at GN were lucky enough to try out at last year's E3 (see Kyle's preview), is a black-and-white puzzle/adventure game that utilizes time-manipulation to create a very unique gameplay experience. It will be available in early 2010.
Said 2K president Christoph Hartmann, "The Misadventures of P.B. Winterbottom and Axel & Pixel are passion projects for us. We saw the potential and the talent in these two unique and bold concepts, and are thrilled to be able to provide these developers with the support to create compelling games without altering their distinct visions."
We're glad you did, Mr. Hartmann, because both of these games look very promising.