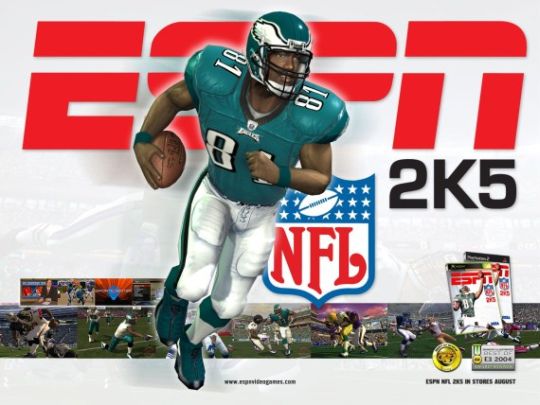 It's been six years since we've seen a true NFL 2K game.
Sure, there was a more recent (awful) attempt to get 2K back into the football game, but for all intents and purposes, that doesn't count.
GoFanboy is reporting Take-Two Interactive, the parent company of 2K Games and 2K Sports, has announced talks with the NFL about a licensing agreement for the 2013 season.
The NFL 2K series (which ended its run as the ESPN NFL 2K series) was highly praised in its heyday, but since its demise, EA Sports has taken the reigns and has had a stranglehold on the NFL license with its Madden NFL series.
It's not mentioned whether or not 2K would retain their connection with ESPN, nor does it say whether EA could maintain its right to produce NFL games.
[GoFanboy]