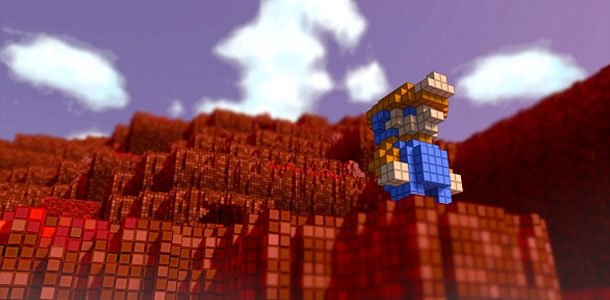 If you haven't heard of 3D Dot Game Heroes yet, take a seat and open your ears. The action adventure game from developer From Software is a love letter to retro gaming and the days when 8- and 16-bit games ruled the world. The game releases November 5 in Japan, and up until now, American gamers' only option to get it was through your favorite importer.
Well no more! The official PlayStation Twitter page has announced that the game is indeed receiving a U.S. release. "No need to import – 3D Dot Game Heroes for PS3 is DEFINITELY coming to NA! Spread the word, more to come."
No word on which publisher is localizing the title and what our release date will be, but this is one game to definitely keep an eye out for.