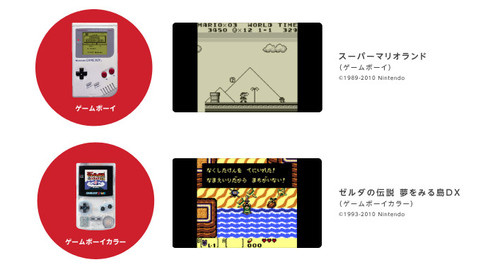 In what might be my favorite news about the 3DS other than the March release date, Nintendo revealed that it will sport its own Virtual Console, complete with Game Boy and Game Boy Color games, some remade into 3D.
The two games that Nintendo showed for examples were Super Mario Land for the Game Boy and Link's Awakening DX for the GBC. Originally it was reported that the Game Boy Advance would also be supported, but now that is unclear
Forgive the following reaction, but kjrbviwckjkabvkbrwafk that's FREAKIN' AWESOME!
We'll get more information as it comes in, and report it right to you.