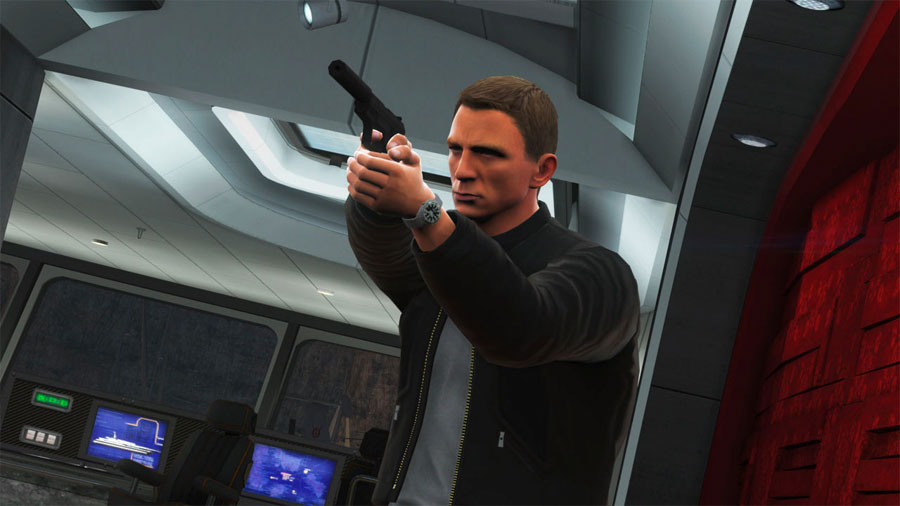 Activision has revealed today that there is a brand new James Bond game on the way with James Bond 007: Blood Stone.
The game will be developed by Blur and Project Gotham Racing maker Bizarre Creations and the script has been written by experienced Bond screenwriter Bruce Feirstein. Feirstein's credits in the Bond universe include Goldeneye, Tomorrow Never Dies, and The World is Not Enough.
"James Bond 007: Blood Stone captures the cinematic intensity of a Bond film by immersing players in an intriguing conspiracy that will require them to think and act like James Bond," said Activision Publishing's head of marketing for Licensed Properties David Pokress. "In addition, the game will feature a diverse array of multi-player modes and debut strategic objective-based gameplay that will allow Xbox 360, PS3 and PC players to battle as teams of spies and mercenaries through authentic Bond locales."
The game will be riddled with star talent as Daniel Craig, Judi Dench, and award-winning singer Joss Stone will lend their voices and likenesses for the new Bond adventure. They will be a part of an original story that has not been taken from any Bond movie or novel.
Blood Stone is a third-person action game that will feature cover-based firefights, hand-to-hand combat, and driving sequences. It will also take players to locales that include Athens, Istanbul, Monaco, and Bangkok. The game's mutliplayer will host up to 16 players that "require skill, teamwork and strategy as players compete in matches that will have spies battling mercenaries."
James Bond 007: Blood Stone will be releasing this holiday season for the Xbox 360, PlayStation 3, and PC.