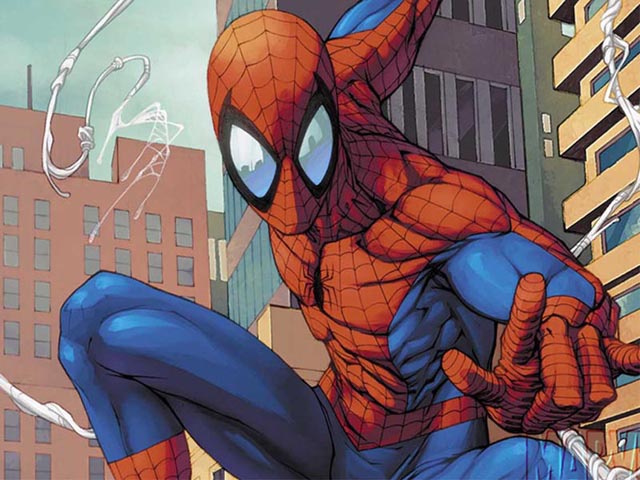 Looks like ol' webhead is getting another chance at video game stardom. Activison has announced the first details of Spider-Man's newest title, Spider-Man: Shattered Dimensions. The game will feature four different universes that each have you controlling a different version of Spider-Man. Activision announced two of the worlds today, The Amazing Spider-Man and Spider-Man Noir.
Each world will have a different visual style and gameplay elements. In The Amazing Spider-Man, players will venture to a world that "delivers innovative web combat and visuals in a world that pays tribute to the classic era." Spider-Man Noir, will feature "a cunning and covert depiction of Spider-Man, who utilizes shadows to perform stealth takedowns in a 1930's-influenced, black-and-white cinematic environment."
The game's story will be penned by Marvel writer Dan Slott and has Spidey trying to regain the Tablet of Order and Chaos, which has been scattered across multiple parellel universes. Expect see see villains like Kraven and new, original versions of villains for each universe, like a Noir-inspired Hammerhead.
A Spider-Man game that steps out of the movie art style and moves away from modern New York sounds like a breath of fresh air and a nice direction for the Spider-Man franchise. I'm keeping my fingers crossed for a Spider-Man 2099 or Marvel Zombie world. Spider-Man: Shattered Dimensions is slated for a September 2010 release.