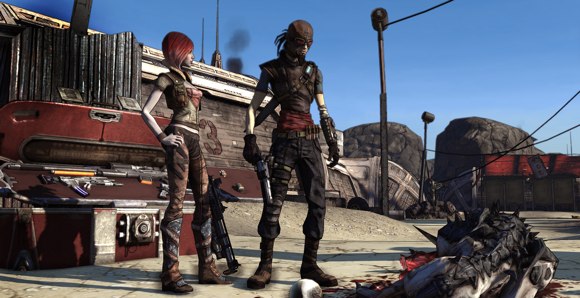 With the imminent onslaught of holiday shopping just around the corner, market analysts are issuing their predictions on which games will have the chops to survive throughout the end of the year. Many have looked to games that blend genres as a refreshing take on tried-and-true game mechanics — say, Borderlands for example. One analyst, however, thinks the upcoming release of the FPS/RPG hybrid will be the final nail in the coffin.
Videogame analyst Michael Pachter of Wedbush Securities had this to say on the bleak future of Borderlands:
"I think Borderlands is the definition of a game that should have had its own window and not be up against all this stuff. It's absolutely the same audience. I don't think it's as much an RPG as they would like us to believe. If it's an RPG, Dragon Age is going to kick its butt; and if it's a shooter, Call of Duty or something else is going to kick its butt."
Harsh words for a game that displays much promise. Of course, a title's worth is in the eye of the beholder; many market predictions have been soundly defeated in the past by surprising sale numbers.
Expect a final verdict for Borderlands to be announced in the various reviews when it is released on October 20 for the PS3 and Xbox 360 and on October 26 for the PC.