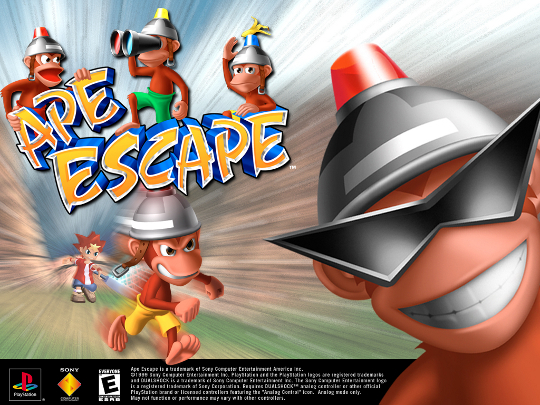 In a recent press release, Sony has confirmed that the lovable chimps will be returning for yet another banana-fueled outing later this year.
Imaginatively titled Ape Escape, the game is set for release this June exclusively for the PlayStation 3. Made by Worldwide Studios', the game promises to have full PlayStation Move motion-control support.
The game's premise is as surreal as one would expect, kicking off after an armada of "cheeky space chimps" invade Earth. As was the case with the previous titles, the game will require the player to race across the game's 15 levels catching the rampaging simians before they can cause too much mayhem.
Like a helpful capuchun, the game will offer the player various gadgets to assist them in their monkey taming quest. Thus far only the Monkey Net, Slingshot, Smasher, Banana Zapper and Ape Vacuum have been revealed, with few details past their names — though further contributions to the player's monkey-wrangling arsenal have been promised.
The game will contain two types of battle titled "chase" and "capture". Details of what these two modes will see the player do remain vague outside of the fact that capture battles will see the player collect bananas.
Share your thoughts and favorite monkey tales in the comments section below.