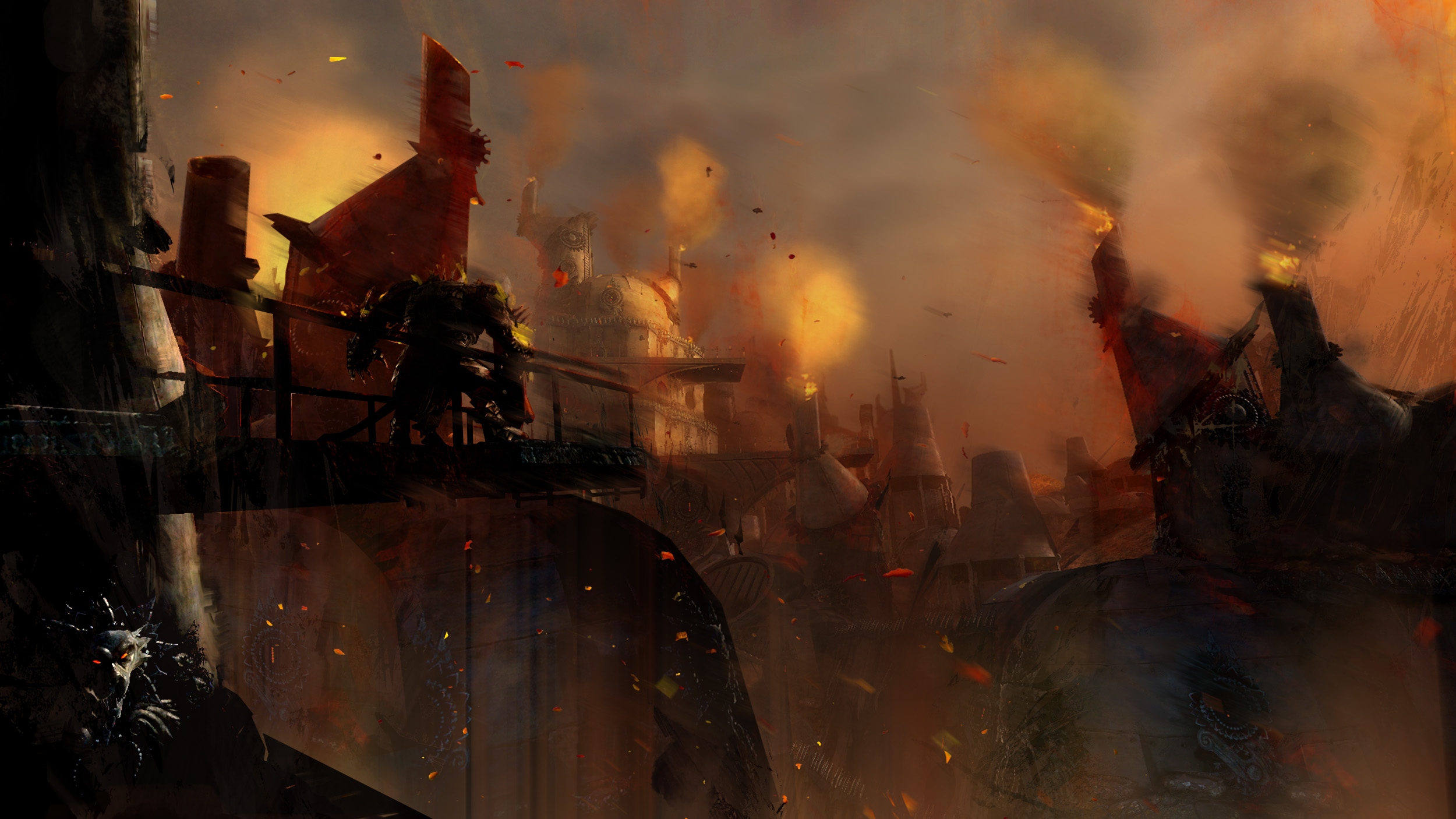 This week has been known as "Charr Week" for ArenaNet, as the developer of Guild Wars 2 celebrates the game's vicious race of humanoid felines. With today's entry came information on the race as a whole, its history, a few new images, and a new video.
The Charr were one of the main antagonists of the original Guild Wars, a brutal race of warriors who believe that true strength is shown on the battlefield and that life should be ripped out by force. In the 250 years since players last saw them, the race has become the most industrial and technologically superior in all of Tyria and taken over almost all the land east of the Shiverpeak Mountains.
However that doesn't mean they are without problems. Fighting a losing war with the Charr, the last king of Ascalon used dark magic to turn his army and subjects into eternal specters that slaughter anything and anyone that comes close. To make matters worse, the race is also forced to deal with minions of the Elder Dragon Kralkatorrik and the remnants of the once-ruling and oppressive Flame Legion.
In the new video for the Charr, ArenaNet gives players a tour of the The Black Citadel, the race's main city that is built upon the ruins of a former human capital known as Rin. Through it viewers will get a glimpse of just how far advanced in technology and warfare the Charr have become since overtaking Ascalon.
Be sure to check out the video in addition to some knew Charr screenshots and artwork below.
[flash width="540" height="337"]http:/www.viddler.com/player/eb147163/[/flash]