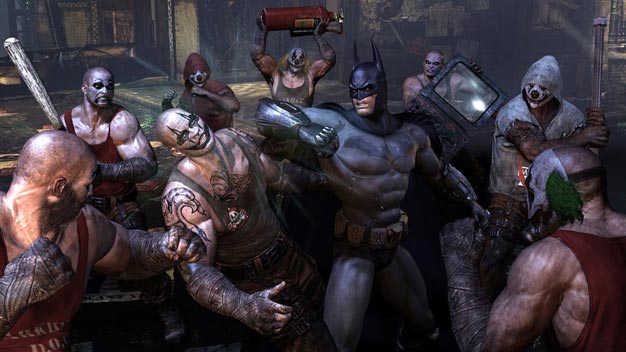 The Riddler will be making a return in Batman: Arkham City to torment the Caped Crusader with more puzzles, according to game direcor Sefton Hill.
The Dark Knight's quizzical foe will be giving out more riddles, but some can only be solved with the use of the game's new interrogation technique.
"The Riddler continues to taunt the Dark Knight with mind-bending puzzles and exploration challenges, but the location of his biggest secrets are known only to him and people he's told," Hill told CVG. "Rather than unlocking their locations using maps, Batman will be able to scan a gang of thugs to find a potential informant."
But if players want to interrogate that gang member, they're going to have to keep him conscious. That means they will need to be extremely careful when taking on a group of enemies using Batman's FreeFlow combat so not to knock out the interrogation target as well.
"This is the guy you need to question, but first you'll have to take down all the other gang members while sparing the one you want. That can be tough when Batman's in a seamless FreeFlow combo chain" said Hill.
Batman: Arkham City will be releasing sometime in the later half of 2011 and will be available on the Xbox 360, PlayStation 3, and PC.
[CVG]